Rethink your travel bucket list
One thing we've learned over the years at is that some of the biggest 'bucket list' travel experiences are, in fact, totally overrated. So we've emptied our travel bucket list and refilled it with experiences that are not just enjoyable, but ethical. Read on to find out more about what people are adding on to their bucket lists, and what they are removing.
1. Take a small ship cruise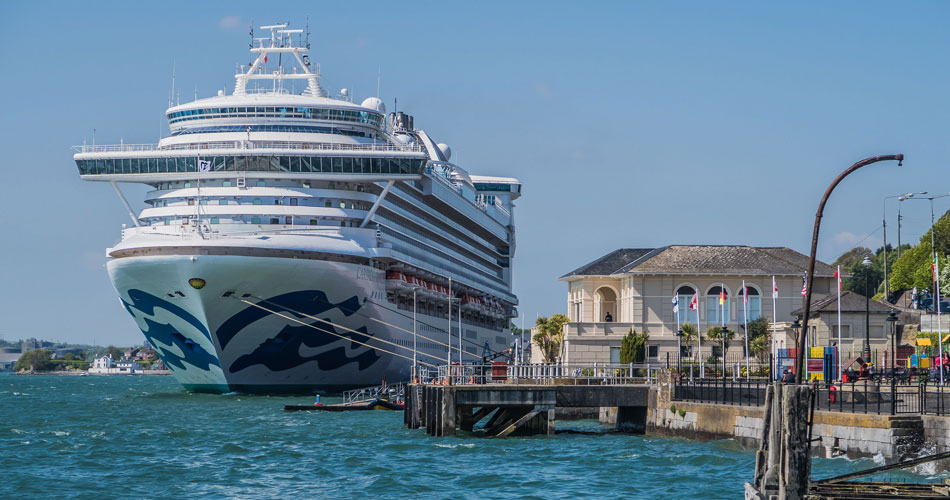 The Death Star of tourism, giant cruise ships glide across the world's oceans leaving destruction in their wake at sea, on land… and even on board. Norovirus outbreaks are not uncommon on these ships, and the confines conditions mean the disease spreads rapidly, often spreading to hundreds of passengers within a few days.
The environmental outlook is even scarier. Per passenger mile, giant cruise ships actually emit more CO2 than aircraft, and generate over four times as much rubbish as land travellers. They damage reefs and cause air pollution. Other weapons in the cruise ship arsenal include the hideously long, low paid hours worked by staff (there's no labour law out at sea!) and the lack of local benefits in the countries they visit (often only docking at exclusive ports, where money spent goes straight back to the cruise line). Needless to say, we are not fans.
However, before you cross cruising off your bucket list, take a look at our responsible
small ship cruising holidays
. Polar expeditions, sailing ships and wildlife cruises are just some of our planet - and passenger - friendly options.
2. Alternative winter holidays
On the face of it, downhill skiing is a wonderful way to enjoy icy landscapes and keep fit. However, this hobby is a lot more damaging than many people realise, especially when you throw climate change into the mix plus peak demand for skiing holidays during the Christmas and Easter breaks, which fall right at either end of the ski season. Unpredictable snowfall, particularly at lower altitudes, means that resorts are increasingly dependent on
artificial snow
to lengthen the ski season. Snow cannons require vast amounts of energy and fresh water, and the fake snow subsequently leaches chemicals into the ground as it melts. Add to this the need for infrastructure in these supposedly wild places – from accommodation and roads to hotels and restaurants – along with the necessary deforestation, and they start to look rather disastrous for these supposedly pristine mountain landscapes.
Fortunately, we have seen a trend towards much more responsible and – we believe – more adventurous winter holidays.
Snow shoeing
,
cross country skiing
and
ski touring holidays
are all on the up. These take you to destinations empty of mass tourism, across genuinely snowy wildernesses in the Alps, Albania and Lapland, and gently immerse you in these gorgeous, natural landscapes as well as the local cultures that thrive in these chilly regions. What's more, you might spot the Northern Lights as the sun sets.
3. Getting off the beaten track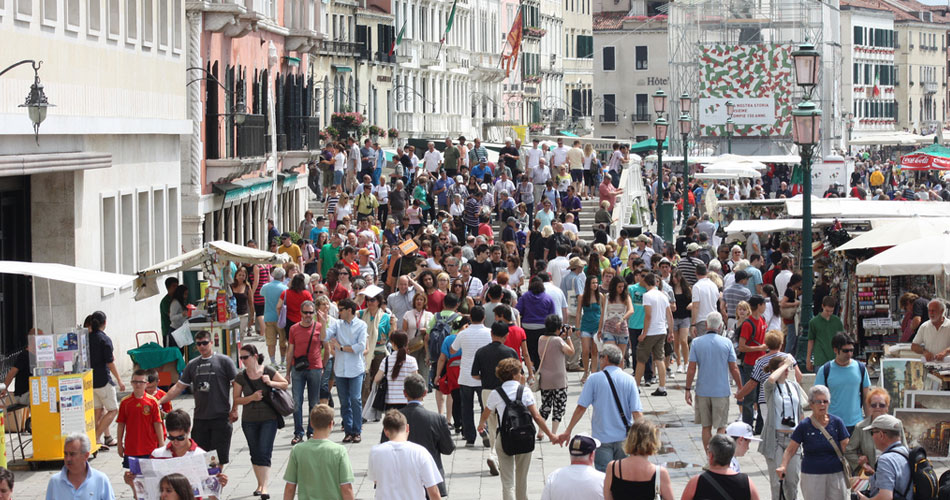 A buzzword for several years has been "overtourism". As tourists flock in their thousands to once pretty cities and coastlines, there is brutal competition for hotel rooms, restaurants and sun beds. However, at least tourists can choose to head elsewhere; local residents are not so lucky. High prices are pushing tenants out of Venice; Dubrovnik's residents see the streets of their city clog with daily cruise ship arrivals, and inhabitants of the Isle of Skye can't drive to the shops as tour vehicles block the single track roads.
With overtourism now making national headlines, more people are deciding this sounds less "dream holiday", more nightmare. Off the beaten track destinations will be the places to seek out; you can still head to
Catalonia
, but explore the Pyrenees and Girona rather than Barcelona, for example. Another way to avoid the crush is to travel out of season; Mediterranean destinations such as
Croatia's islands
are far lovelier in spring and autumn, with perfect temperatures for
walking
. And islanders will be far more welcoming at a time of year when they feel like they are being visited, not invaded.
4. See wild elephants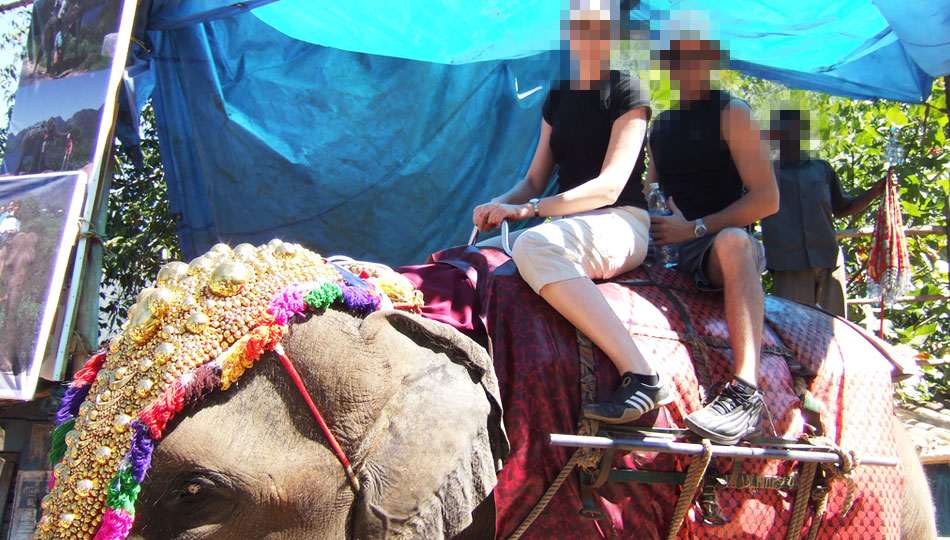 Elephant riding. Photo by
e900
.
Plodding through the jungle on top of a powerful pachyderm is the dream of many an animal lover. However, after speaking to a number of sanctuaries and wildlife groups, we learned that riding an elephant on your holiday is not only harmful to the elephant itself, but it endangers wild populations. Elephant charities have actually compared it with poaching and the ivory trade in terms of the devastating impacts.
Happily, that doesn't mean you have to cut elephants out of your holiday. There are a number of excellent sanctuaries looking after rescued and orphaned elephants, many as a result of the trade in elephants for trekking. And of course, seeing them in the wild not only supports the elephants - it also contributes to the conservation of their habitat. Check out our
guide to elephant holidays
for more jumbo holiday ideas.
5. See wild dolphins & orcas
Documentaries including Blackfish and The Cove have exposed the ghastly backstage action that goes into capturing orcas and dolphins and getting them to perform – from wailing mothers separated from their babies to keepers being injured and even killed. The campaigns had almost instant results, SeaWorld have pledged not to breed any more orcas in captivity. But as the tide turns against this form of entertainment, don't go thinking you have to cross cetaceans off your travel bucket list.
Say NO to the circus and go and see these incredible creatures in the wild. Watch them from a boat, learn from local experts and maybe even join them for a swim. Some tours even get you monitoring behaviour as you go, meaning you are contributing directly to research and conservation. See our
Dolphin watching and swimming guide
for more ideas.
6. Volunteer in a different kind of orphanage
What could possibly be wrong with volunteering in a Cambodian orphanage? Well for a start, the majority of kids there may not be orphans...
Our
orphanage campaign
revealed to us the horrifying secrets of the "orphan trade", such as the Cambodian city with 100,000 people, and 35 orphanages. Families are scammed into handing over their children to a place they think they will have a better life, and well-meaning travellers are scammed into paying the owners to volunteer there. And for genuinely vulnerable children, a high volunteer turnover means they form bonds with carers before being separated again, and again.
But don't cross "giving something back" off your to do list just yet; our
volunteer holidays
cover everything from teaching and tree planting to working on water projects. And if you're still keen to work with orphans, why not look into helping out at an
orangutan orphanage
?
7. Take a walking safari
Starring in your own remake of
Born Free
may be high on your travel bucket list, but sadly the story of most captive lion cubs does not end as happily as Elsa's.
There are numerous places offering the opportunity to hug a cub or walk with a juvenile lion, but a little investigation reveals what happens when these cute youngsters grow inconvenient teeth and claws. Habituated creatures can't be released into the wild, so one option is to sell them on to "canned hunting" reserves where hunters pay big bucks to shoot adult lions in enclosures. It's a dirty secret that the industry is keen to keep from tourists, but at Responsible Travel, we're more than happy to roar about it.
If you want to walk with animals in the wild and contribute to their conservation, a
walking safari
is the way to go, as the thrill of encountering wild rhinos, elephants and lions on foot more than makes up for not being able to hug them.
8. Genuine tribal encounters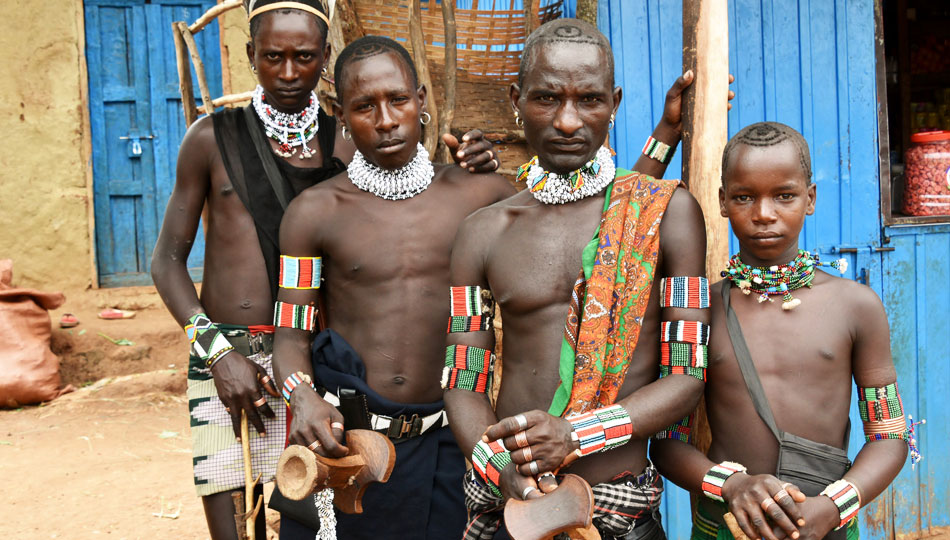 We're all for cultural interaction, but when culture becomes a commodity, it can end up being degrading for local communities, exploitative for tourists and generally an uncomfortable experience all round. "Tribal encounters" can turn out to be little more than human safaris, most notoriously in the Andaman Islands where Jarawa tribespeople have been made to dance while tourists threw them bananas from jeeps. There are fake Maasai encounters in Kenya, "pygmy experiences" in Uganda, and in Ethiopia's Omo Valley, ancient rituals, once carried out to mark special occasions, are performed on demand to please tourists while photographs are exchanged for money.
Fortunately, both tourists and tribes are wising up and demanding a fairer experience for everyone, and there is no shortage of cultural encounters which genuinely benefit all involved, from homestays and craft workshops to cooking lessons and dance performances. You can meet the
Himba of Namibia
, the Aymara of Bolivia or the hill tribes of northern Thailand – see our
cultural tours
for inspiration.
9. Watch whales, don't eat them
You'll see whale meat on the menu in Norway and Iceland, and locals cling to this as a "tradition" – seeing any ban as a dismissal of their culture. However, whale hunting has been condemned by the international community, on both conservation and humane grounds. Interestingly, it's worth noting that despite the claims of tradition, most whale meat actually ends up on the plates of tourists. If we all shunned it – and any restaurants featuring it on their menus – we wonder how long this "tradition" would continue.
Even better, book a
whale watching tour
and prove that these incredible creatures are worth far more alive than dead. For a real bucket list challenge you can even swim with humpbacks in Tonga!
10. Climb for communities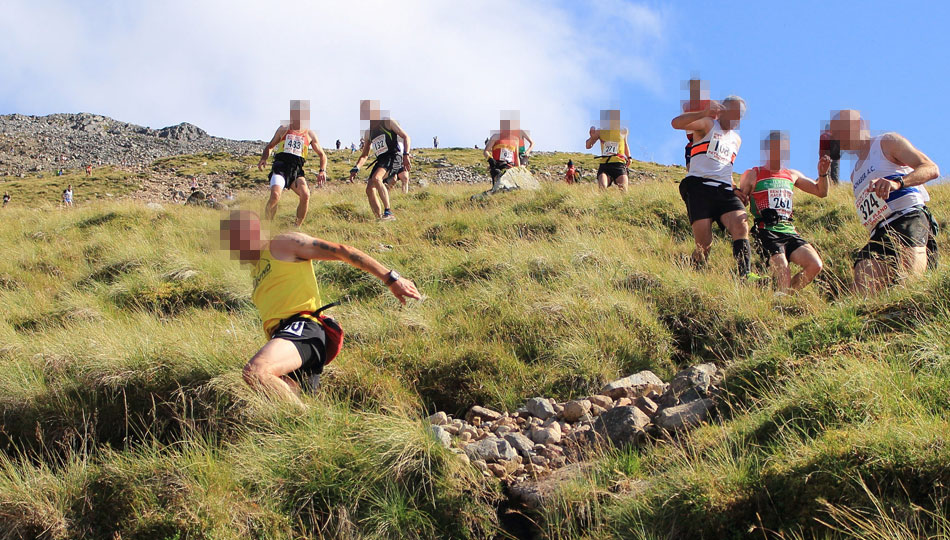 Here's something that you might think wins you a few travel Brownie points – climbing Ben Nevis, Scafell Pike and Snowdon in 24 hours for charity. So we were surprised to learn from some of our suppliers that this high-speed climb actually creates serious problems of its own: erosion, litter, noise and disruption.
Even worse, it adds strain to charities that manage these sites or have to assist climbers, and it's unlikely these organisations will be the recipients of the thousands of pounds raised. Nor will the local communities, as the 24-hour nature of the challenge means that bed and board are not required, nor are pub lunches or market browses.
Fancy a real challenge? Take a look at our
very challenging trekking holidays
, from the Himalaya to the Andes. You can stay in local accommodation along the way and support communities by purchasing food and souvenirs from local businesses - a fun way to "fundraise".
11. Don't create a bucket list!
One more thing we'd scratch off our bucket list is... Bucket Lists. Rather than just ticking off the "big experiences" desired by thousands of other travellers, why not create your own adventure wishlist, with activities like training to be a warrior in Mongolia, staying in an Andalucian yurt or learning traditional craft skills in Scotland.
Unusual holidays
top our list every time.