Who'd have thought you could do that? That's the question we hope our unusual holidays will prompt. And the answer, we hope, is: "Not me, but why not?" These are adventures for those passionate about their interests – or passionate about finding new ones. Salsa dancing in Cuba, driving a tuk tuk around Thailand, kayaking with Komodo dragons in Indonesia, testing your desert island survival skills in Panama... these unusual holidays introduce you to new landscapes and different ways of life. You'll see the world through memorable encounters with local people and even make new friends as passionate as you are about escaping the ordinary.
Our top Unusual holidays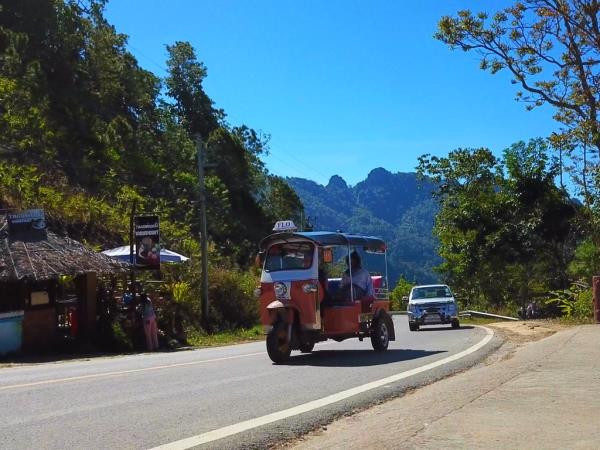 11 days
ex flights
A Tuk Tuk Adventure in the stunning mountains of Thailand
Small group
2022: 18 Jul, 1 Aug, 15 Aug, 12 Sep, 26 Sep, 12 Dec, 2023: 2 Jan, 9 Jan, 23 Jan, 28 Jan, 9 Feb, 13 Feb, 2 Mar, 20 Mar, 27 Mar, 18 Apr, 23 Apr, 6 May, 11 May, 22 May, 29 May, 15 Jun, 26 Jun, 3 Jul, 20 Jul, 31 Jul, 7 Aug, 17 Aug, 24 Aug, 4 Sep, 21 Sep, 25 Sep, 14 Oct, 21 Oct, 28 Oct, 7 Nov, 13 Nov, 28 Nov, 10 Dec, 14 Dec, 27 Dec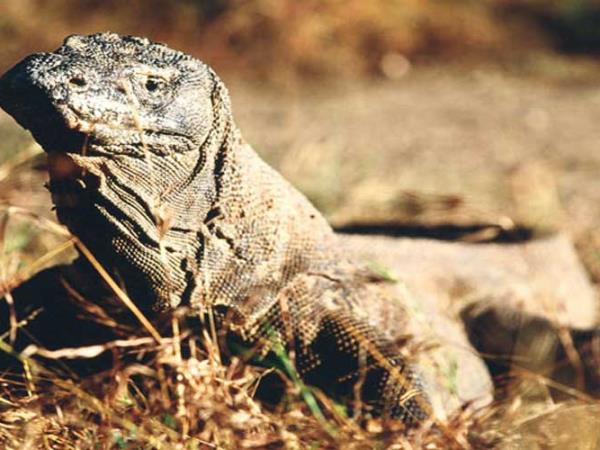 10 days
ex flights
Sea kayaking to some of the most remote beaches on earth
Small group
2022: 14 Jul, 23 Jul, 1 Aug, 11 Aug, 20 Aug, 29 Aug, 8 Sep, 17 Sep, 25 Sep, 2 Oct, 11 Oct, 20 Oct, 29 Oct, 6 Nov, 2023: 25 Mar, 8 Apr, 22 Apr, 29 Apr, 11 May, 20 May, 27 May, 10 Jun, 17 Jun, 1 Jul, 8 Jul, 22 Jul, 5 Aug, 19 Aug, 26 Aug, 16 Sep, 23 Sep, 7 Oct, 21 Oct, 28 Oct, 4 Nov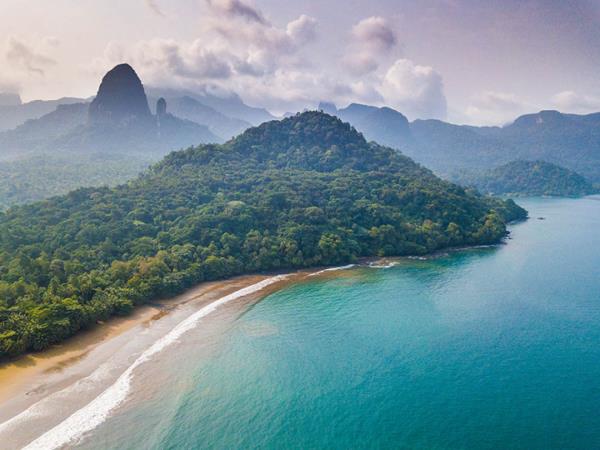 12 days
inc UK flights
A wonderful break on the tropical isles, Sao Tome & Principe
About our unusual holidays
Why go on an unusual holiday?
In France, they use the word 'insolite' to describe an unusual holiday, which sounds a bit like insolent: rebelling against the norm. We think unusual holidays should be about venturing outside your comfort zone (even if it's just a small step to begin with) and learning what's possible beyond the all-inclusive resorts and beach or skiing holidays you may be used to. Don't make the mistake of thinking that 'unusual' also means extreme. Many of the unusual holidays you'll find on our website are perfectly family-friendly – but they do all come with a generous helping of adventure.
Unusual destinations
Our
unusual holiday destinations
create out-of-the-ordinary experiences in places you might not normally consider visiting – the wilderness of Mongolia, for instance, where you can stay in a yurt and learn to fight like one of Genghis Khan's warriors. Or tiny but beautiful Montenegro, which is still relatively unknown as a European holiday destination but has mountains to hike, lakes to swim in, and rivers to raft. We help you find the needles in the haystack by tracking down unusual holiday destinations that aren't just off the regular tourist trail, but also have their responsible travel credentials in place.
Unusual family holidays
Unusual family-friendly holidays begin at home, when you gather the brood around the computer to see whose eyes light up at where, and what, and start making notes. Whatever you end up doing – watersports, walking or winter wilderness – we recommend going with a travel company that really gets family requirements, and will bend over backwards to ensure everyone from big to little has the time of their life. Our unusual family holiday experts are happy to share their knowledge about travelling in China, kayaking in Croatia, or hiking with a mule in the French Alps.
Unusual places to stay
We love showing off
unusual places to stay
. That's not only because they spark the imagination, but because they're run by people with deep connections to their local environment and culture, and who are keen to protect both. There are treehouses and yurts, houseboats and ice hotels, and welcoming homestays from Kerala to Costa Rica. As more people take an interest in finding
unusual places to stay on holiday
, growing numbers of accommodations rise up to meet them. The places we work with emphasise sustainability throughout your stay – not as a 'greenwash', but because they believe in it.
If you'd like to chat about Unusual or need help finding a holiday to suit you we're very happy to help.