Top 10 small group cycling holidays
Our best small group cycling holidays are for sociable cyclists. Accompanied by a local team in a support vehicle, this is a great way to spend time in the saddle without worrying about where you're going. And as your kit is transferred while you pedal, you can pack as much as you like. From Jordan and India to Croatia, Italy and Romania – if you're looking to turn a hobby into an unforgettable adventure, start exploring with our top 10 small group cycling holidays.
1. Jordan
Small group cycling holidays in Jordan are a chance to combine camaraderie with Middle Eastern culture as you set off from the country's capital, Amman, and head south to Wadi Rum. Following a route through the foothills of the Jordan Rift Valley, you'll pass by olive groves, hilltop villages and take on a moderate ascent to the top of Mount Nebo before winding down to the Red Sea. The fabled sandstone city of Petra is in your sights, as well as a Bedouin desert camp under the stars.
2. Vietnam
Vietnam has a very serious relationship with cycling. For many folk, especially in rural areas, it's simply the only way to get around, and small group cycling holidays in Vietnam invite you to meet local people on their level. A combination of quiet country roads and winding mountain passes make the epic route from Hanoi to Ho Chi Minh City a really exciting prospect – certain to appeal to lovers of long-distance travel. Pedal past paddy fields, water buffalo and thickets of bamboo as you cycle solid daily distances and take in the sights of Hue, Hoi An, Nha Trang and the central highlands of Dalat along the way.
Our top selling trip:
Vietnam small group cycling holiday
All our tours:
Vietnam cycling holidays
Read more:
Cycling in Vietnam travel guide
3. Croatia
Croatia's Dalmatian coast is so enticing that cycling with swimming costumes in your panniers is the only way to travel. A small group cycling holiday in Croatia is a great way to spend time in the saddle, while also offering the chance to explore some of the Adriatic islands on foot, by sea kayak and underwater with a snorkel. Discover Dubrovnik, the Elaphiti Islands and the village of Luka Sipanska on Sipan as you get active in the Adriatic and see a side to Croatia that the big cruise ships miss.
Our top selling trip:
Dubrovnik and islands activity holiday
All our tours:
Croatia cycling holidays
Read more:
Croatia cycling travel guide
Our top Cycling Holiday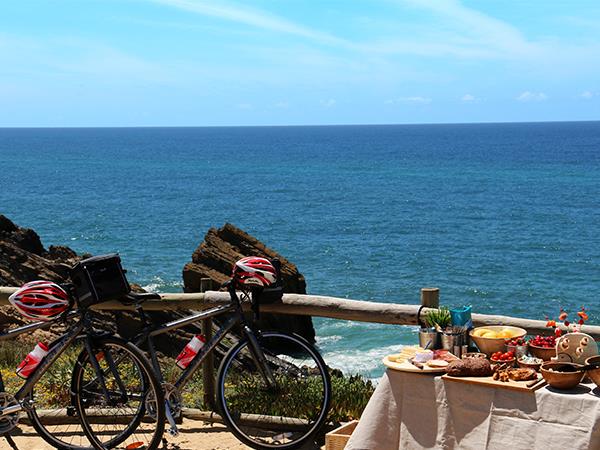 Flat terrain tour along the coast
From
€845

to

€1068
8 days
ex flights
Tailor made:
This trip can be tailor made throughout the year to suit your requirements
If you'd like to chat about Cycling or need help finding a holiday to suit you we're very happy to help.

4. The Netherlands & Belgium
You're never far from a bike in the Netherlands and Belgium, and there's nothing the locals like more than chatting to visiting cycling groups about where they've been and where they're off to next. Combining bikes with barges is the best way to get around. Pretty soon, you'll be cycling along tow paths and sailing past fields of tulips and working windmills as you make your way along the Lek and Scheldt rivers. And at the end of a day spent in the saddle, you'll have a ready-made band of bikers with which to share stories over a pint of beer. Proost!
5. India
Getting on a bike in India is one of the best ways to get closer to the land and its people. Kerala lends itself effortlessly to small group cycling holidays. Seeking out wildlife encounters in Periyar National Park, hill station hangouts in the highlands and the sweeping beaches of the Indian Ocean are an excellent way to escape the crowds. Plus, peaceful back roads lead you through spice, tea and rubber plantations as you pedal from one rural village to the next.
Our top selling trip:
Back roads of Kerala cycling tour
All our tours:
India cycling holidays
Read more:
Cycling in India travel guide
6. Italy
The Italians
get
cycling. This is a country where motorists applaud a passing peloton and roadside tavernas welcome cyclists with open arms – and delicious bowls of carbtastic pasta. Small group cycling holidays in Italy give you the thrill of experiencing out-of-the-way regions such as Puglia, as well as world-famous scenic routes like the Amalfi Coast. The routes from Matera in Basilicata to Lecce in Puglia, and southern Cilento to Minori are fantastic. Taking off on two wheels immerses you in Italy as you experience life like a local.
Our top selling trips:
Matera to Puglia cycle
and
Cilento and Amalfi Coast cycling holiday
All our tours:
Italy cycling holidays
Read more:
Italy cycling travel guide
7. The Baltics
The Baltic states of Estonia, Latvia and Lithuania promise an eclectic blend of cultural capitals, wild coastlines and architectural elegance – and they're really accessible to cyclists. Small group cycling tours in the Baltics allow you to compare and contrast three different Eastern European countries as you pedal from Tallin to Riga before finally completing the trip Vilnius. If you've never been to the Baltics before, being on a bike is the best way to experience the coast, countryside and capital cities in great company.
Our top selling trip:
Cycling holiday in the Baltics
All our tours:
Baltics holidays
Read more:
Baltics travel guide
8. Kenya & Tanzania
Imagine cycling through the national parks of East Africa, where the open savannah meets valley escarpments – and all in the shadow of the Usambara Mountains and Mount Kilimanjaro. Joining a small group cycling holiday lets you experience the incredible landscapes of Kenya and Tanzania by bike, as well as embarking on wildlife watching expeditions in Amboseli National Park, Saadi National Park and Ngorongoro Crater on foot and by 4x4. This is an amazing opportunity to spend days in the saddle and nights camping under the stars.
Our top selling trip:
Biking holiday in Kenya and Tanzania
All our tours:
Tanzania cycling holidays
Read more:
Cycling in Tanzania travel guide
9. Cuba
Cuba's love affair with bikes is legendary and can be traced all the way back to the country's connections with Communist China. Everyone cycles in Cuba; it's just how you get around. Bike workshops, hire centres and cycle-friendly roadside cafés all offer a warm welcome to two-wheelers, which is why small group cycling holidays in Cuba work so well. Discover the countryside, the Caribbean coast and the cogs of Cuban culture as you set off from Havana and embark on a real adventure.
Our top selling trips:
Cycling holiday in Cuba
and
Classic Cuba cycling holiday
All our tours:
Cuba cycling holidays
Read more:
Cycling in Cuba travel guide
10. Romania
There can't be many more atmospheric places to cycle than Transylvania. Imagine pedalling past Dracula's castle or stopping off for a snack in the deep, dark forests of the Carpathian Mountains. It's no wonder small group cycling holidays in Romania are more popular than solo trips. Of course, setting aside myths of the past and unveiling the real Romania is what a cycling experience here achieves. Cycle into the countryside, and you'll soon find Saxon villages, rolling hillsides and characterful family-run guest houses. Maybe keep a clove of garlic in your pannier, just to be on the safe side.
Our top selling trip:
Transylvania cycling holiday
All our trips:
Romania cycling holidays
Read more:
Transylvania travel guide