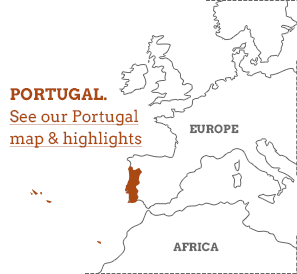 Portugal once ruled a global empire but today quietly tends its own patch. Those looking in discern an immense coastline, a glorious little-explored interior, timeless communality, and sensual pleasures of sunshine and food. And yet, this is a nation whose DNA is woven with saudade – a beautiful melancholia inspired by the imprint of treasured past experiences and places, wistful dreaming of a perfect time and place. Saudade isn't sadness, more a kind of love that manifests itself in a Portuguese hint of uncertainty about its own marvels, a sense that perhaps somewhere else has more dramatic coast or hills, even more bucolic woods rustling with wildlife, or plains more lushly patchworked by rice paddies, vineyards and orchards.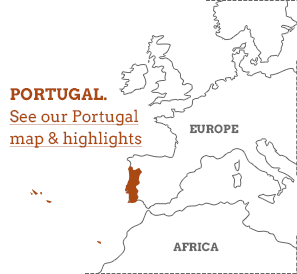 Often overshadowed by its much larger Iberian neighbour Spain, Portugal glories in wondrous landscape, evocative history and quiet soulful charm. It's just too modest to boast.

Perhaps other countries have richer roots than just Celtic, Moor and Roman, or more dazzling palaces, castles and monasteries? Reassure Europe's loveliest people – adore their countryside, ancient villages and timeless ruins, atmospheric quays bustling with landing the day's catch. Your reward is a gorgeous country that is expansive but not expensive – rich pleasures for all in our Portugal travel guide.
Portugal is...
Europe's wild west for nature – and tranquil west for pace of life.
Portugal isn't...
a cheaper version of mass tourism Spain.
What we rate & what we don't
Central Portugal
Most of Portugal is off the beaten track – though tracks are there and waiting. The warm and lovely 
Alentejo
spreads from Lisbon to the
Algarve
, a time-capsule of fertile fields and shepherd trails, dotted by medieval towns with Roman roots. North-east of Lisbon, uplands beckon - valleys and wooded hills ripe for solitary exploration, fuelled by unforgettable local produce.
Wildlife
Attention twitchers! Alentejo alone hosts 120 species of bird, from vultures to the world's only marine storks. Add passing migrants. At ground-level, wild boar crash through mulchy woods. And now the Iberian lynx has finally returned to Portugal from its previous final enclave in SW Spain. Try to spot the world's rarest cat in the Serra de São Mamede or wilder Algarve.
Traditional ways of life
Rural Portugal feels connected to its past in ways little changed for centuries. People still make their own wines, olive oil and cheeses, tend ancient almond groves and splash through rice paddies. Furniture and distinctive musical instruments are crafted from local wood. And today, rural tourism provides a vital economic bonus, helping locals enjoy life beyond mere subsistence.
Local nosh
Portuguese food opts for simple-but-sublime. Lobster and shellfish vie with sizzling catch of the day on the coast, while inland home-made cheeses complement melt-in-the-mouth black pork. Sip on fine local wines: cool crisp vinho verde, richly-rounded Alentejo reds, luscious ports. As for sweet treats, pastries – and not just custardy pasteis de nata – are as globally renowned as Ronaldo!
Activity breaks
With one of Europe's best climates plus distinctive trails covering its vast coastline, fertile plains and historic hill country, Portugal is an affordable active outdoors paradise. Hiking and cycling are wonderful year-round, while central and northeast Portugal boast impressive uplands for stiffer challenges. The coast, meanwhile, has some of the world's best surf along deserted golden strands.
Beaches
Forget sunlounger-dotted sand. Portugal's 1,800km coast celebrates enticing diversity. The Algarve offers startling offshore geology, while green headlands and grassy dunes cradle virgin Costa Vicentina bays. Scented forests backdrop chic Troia strands. Dramatic capes provide unforgettable way markers – Cabo de Sao Vicente, Espichel, da Roca. Laidback resorts, meanwhile, eschew brash development: fishing harbours not marinas, local diners not loud discos.
Quintas
Some quintas highlight 5* amenities, others 5* charm. But all these secluded historic homesteads and country estates ooze character, run by people passionately involved in their locale, from food producers to crafts folk. Step in and enter a charmed bubble where the pace of life slows and your connection to the land deepens.
Lisbon
One of the world's loveliest capitals, Lisbon blends sophistication, rich historic fabric and easy charm. Ancient miradouros (viewpoints) cling to hills traversed by colourful clattery old trams, while hip boutiques and diners dot the Bairro Alto and waterfront. Cobbled Alfama oozes medieval character. Everywhere, architectural gems from Portugal's Golden Age jostle with world-class museums such as the vast Gulbenkian.
Fado
The flamboyant Spanish made flamenco, the more melancholic Portuguese created fado – mournful songs sung with soulful passion. Musical taste is personal, of course - and fado can sound beautiful, especially sung impromptu by locals in a bar rather than touristy clubs. But on holiday we think melancholia should come in very small doses, if at all.
Algarve resorts
The busiest beaches are clustered around a few Algarve resorts like Vilamoura. Venture east of Faro into a timeless, tranquil world to avoid the concrete and crowds. Or far out west along the Atlantic where the crowds don't venture. The Algarve gets wilder and prettier with each kilometre.
Golf courses
There are over 70 golf courses in Portugal taking up space that could be used by wildlife and people, all while drinking up water in a time of unprecedented droughts. However, the industry has improved in recent years, with
over 20 courses
in Portugal certified by the Golf Environment Organisation, which rewards those genuinely improving biodiversity, resource management and social responsibility. These are the only types of courses that get a thumbs-up from us.
Custard tarts
Look, we like custard tarts (pasteis de nata) as much as anyone queuing at Lisbon's Antiga Confeiteria de Belem. But don't ignore Portugal's 200 or so other sweet treats - Sintra cheesecakes (queijadas), Algarve marzipan and luscious palha de ovos (egg pastries), plus quirkily-named goodies like papos de anjo (angel's double-chin) or barriga de freiras (nuns' belly)!
Eating & drinking in Portugal
Porco preto is like acorn-fed Iberico ham - but much cheaper!

As well as surfing, the Silver Coast's Ericeira and Peniche are famed for shellfish risotto, fish casseroles and lobster soup.

Ginjinha cherry liqueur is a great pick-me-up after an active day - or try medronho schnapps distilled from arbutus fruit.

Queijo da Serra is a buttery mountain sheep cheese, while queijo seco is an intriguing dry goat's cheese. Look too for soft cheeses from Tomar and Azeitão.

The world's most famous Portuguese person is probably footballer Cristiano Ronaldo - actually born 1,000km from the mainland in Madeira.

Our top trip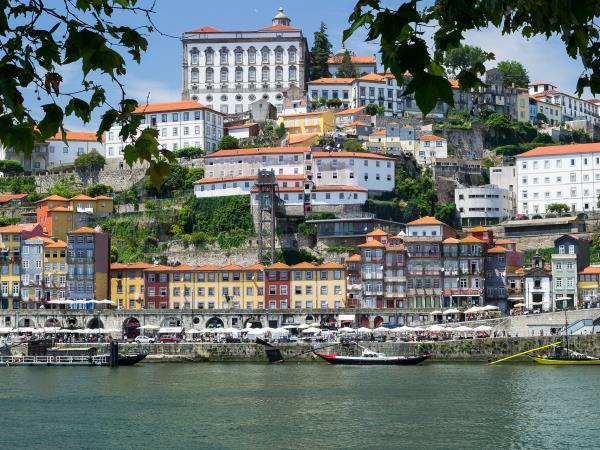 The scenic alternative to the classic Portuguese Way
From
€825

to

€975
8 days
ex flights
Tailor made:
This trip can be tailor made throughout the year to suit your requirements
If you'd like to chat about Portugal or need help finding a holiday to suit you we're very happy to help.

People & language
Unlike rapid-fire Spanish, spoken Portuguese sounds relaxed and musical. A friendly "Tudo bem?" (how's things?) is always welcome to break the ice with the naturally quiet locals.

Coffee is a Portuguese passion, with local slang names to match. An espresso is a "bica" - from 'beba isto com açúcar' ('drink this with sugar') – sound advice! For a milkier option closer to a latte, ask for a galão.


Portugal eschews Spain's love of late, late nights – so you can eat dinner at 8pm rather than trying to hold on until after 10.
Gifts & shopping
Preserve Portugal's long cork-producing tradition - under threat from modern wine seals – by snapping up gifts like locally-crafted cork bags – or even a cork brolly!

Scout decorative antique Portuguese tiles – dazzling blue azulejos are the most famous. Geometric designs nod to their Moorish origins, as the Koran banned portraying living forms.

Some foodie gifts (cheese, wine) aren't very airline friendly. So consider delicious Portuguese canned fish – including unusual things like eel - in little vintage-style cans pretty enough to display after eating. The capital's 1930s Conserveira de Lisboa sells nothing else.

The Alentejo occupies 1/3 of Portugal, from near Lisbon south to the Algarve – yet has just 1/10 of the population.

How much does it cost?
3-course meal at many local restaurants: £15 including a half bottle of wine

Bottle of beer: 80p

Bottle of good local wine: £4

Single train ticket Lisbon to Porto: £24

Entry to Gulbenkian Museum (Lisbon): £10, free on Sundays
A brief history of Portugal
Centuries before Christ, the Celtic Castro people colonised Europe's western edge and built a town called Cale at the mouth of the Douro river – evocative Castro ruins still dot the Minho hill country inland from what is now the wine city of Porto. The Romans added 'Portus' in front of Cale (Port of Cale), as well as fortifying a southern settlement named Olissipo - today's Lisbon. By the 7th century AD, Portus Cale became 'Portugale' and encompassed the whole region.
Read more