Responsible safari holidays
---
TRAVEL RIGHT WHILE ON SAFARI
Safaris are some of the world's most exclusive holidays. Travelling to some of the least-explored wildernesses, staying in camps sleeping just a dozen people and enjoying the expertise of highly trained guides is an absolute privilege – as is seeing some of the continent's most threatened wildlife, in the company of some of its most ancient tribes.

But these indulgent holiday settings something belie the fact that most safaris take place in some of the poorest and least developed nations on earth – in regions where electricity and running water remain a privilege, not a right, and where, until recently, conflict or drought may have ravaged the landscape and its people. There is, of course, great potential for this wealth to cut through the poverty – to empower native communities who have long been without a voice, and to tackle conservation issues such as the extraction of natural resources and that ever-present vice: poaching. But doing so requires the participation of governments and tour operators, local communities and travellers, to ensure that safari is not something we will one day look upon as a quaint holiday of the past – while the animals still roamed the continent.

People & culture
---
PAYING THE PRICE FOR WILDLIFE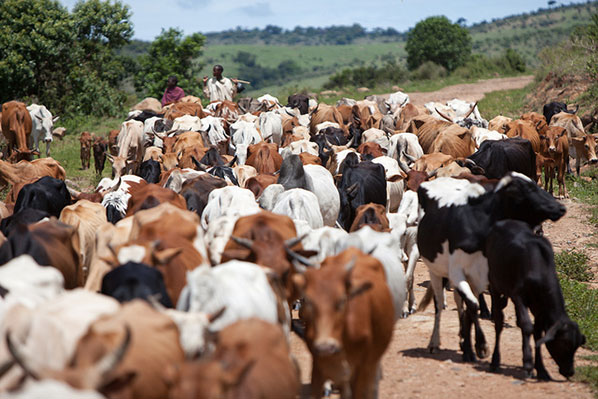 Wildlife is Africa's biggest draw. Throughout history it has attracted wealthy outsiders – from epic hunting safaris to the devastating ivory trade – through to modern day safari holidays and wildlife photographers and filmmakers. Thankfully, governments across southern and eastern Africa recognise that wildlife has a considerably greater value alive than dead, and the creation of national parks and wildlife reserves has generated a number of success stories across the continent, from the reintroduction of lions into Malawi's reserves, to the virtual eradication of rhino poaching in Namibia.
But in each country with a wildlife success story, the benefit is not necessarily shared with the local people. Across Africa, local communities are the ones who face the "opportunity cost" of living with wildlife – whether that is being evicted from ancestral lands such as the San in Botswana, suffering damage to their crops or livestock as a result of increased wildlife, or the loss of access to natural resources such as bamboo, honey, fish or wood – essential components of their daily lives. Government-run national parks may promise a share of the fees to local communities, but sometimes this fails to materialise – or does not adequately compensate for what has been lost.
The damage is twofold. People living around the parks' borders – already often disadvantaged – face being plunged deeper into poverty, while indigenous groups such as the San, Maasai and Batwa face the very real prospect of losing their traditional way of life, skills and rituals that have been part of their culture for centuries. And secondly, wildlife is lost. Animals suspected of raiding crops or killing livestock may be shot or poisoned, while hungry communities may illegally hunt bushmeat to sell or to feed their families. Without receiving any benefit from living alongside wildlife, they may turn to poaching – or at the very least, turn a blind eye to illegal activities taking place in the parks and buffer zones.
The fact is simply that without community involvement and integration, wildlife conservation cannot be successful in the long term.
Fortunately, in many destinations this is now being recognised, and local people are finally being involved in conservation efforts and in tourism. One of the keys to this has been the concept of conservancies: land owned and collectively managed by communities. The land may be leased to safari companies, or to lodge owners for a fixed period of time, meaning the communities don't just benefit from wildlife tourism – they have control over it. Some lodges or camps have been handed over to the communities themselves, giving them even greater control. Game drives and bush walks on this land will involve a community guide, and visitors are encouraged to learn as much about the community – through workshops, conversations, performances and demonstrations – as they do about the wildlife. There is also a much greater transparency in the redistribution of the fees and lease money paid to the landowners – which is usually reinvested in the land and the community.
In Kenya, the conservancy model allows Maasai farmers to continue grazing their cattle in areas which are also set aside for wildlife. In Namibia, remote communities benefit greatly from tourists visiting their land – and their engagement has played a huge role in the prevention of poaching of elephant and rhino, as they act as a kind of desert Neighbourhood Watch. In South Africa, conservancies which border national parks create even greater wildlife corridors; an important factor in species' ability to thrive.
What you can do

Staying in a community run lodge, on community run land, has a far greater impact on conservation than you may think – as well as contributing to community development. And who better to teach you about the East African savannah than a native Maasai guide?
Wildlife & environment
---
TROPHY HUNTING & THE IVORY TRADE
Hunting for a solution?
---
Attitudes to hunting vary across Africa. In Kenya, trophy hunting has been banned since 1977; protecting wildlife for its then fledgling tourism industry. Most other countries, however, have not followed suit; at tens of thousands of pounds for a permit and hunting package, hunting is simply too lucrative to kill off. Zambia stopped the hunting of big cats in 2013, but lifted the ban the following year, due to a huge loss in revenue. Botswana's hunting ban, which came into effect in 2014, has so far been upheld we hope that responsible tourism is seen here as being a longer-term solution.
The issue is a complex one though. Hunting can bring in millions of pounds of revenue each year – and if strictly controlled in terms of quotas, seasons and the age of the animals (established by independent experts without vested interests), it can actually promote conservation. The sad fact is that privately-owned hunting reserves are considerably better off than national parks, and have the financial ability and incentive to eradicate poaching from within their boundaries, with 24 hour surveillance and a reduced risk of corruption – the all-too frequent result of low-paid government employees.
Shockingly, a third of Kenya's wildlife may have disappeared in the past quarter of a century*, while countries where well-managed hunting is permitted (including Zimbabwe, Namibia and – until last year – Botswana) have seen wildlife increase over the same period, as the high hunting fees are reinvested back into conservation.
One form of hunting which we believe has no place in conservation, however, is known as "canned hunting". Animals are reared purely for the purpose of being hunted, and will spend their lives on a hunting reserve until they are large enough to be shot, contributing nothing to the environment – or to local people. There are several canned hunting reserves in South Africa, and tourists should be wary of the fact that some of these are also in the market for conservation volunteers. Unwittingly, tourists turn up to count, care for and monitor animals, unaware that elsewhere on this massive, privately owned piece of land, the animals are then being hunted – for a fee of tens of thousands of pounds.
*Source:
The Economist
What you can do
While the short-term benefits of controlled hunting are clear, we still like to believe that there is a third way. The growth of responsible tourism in Africa boosts park revenues – and demonstrates that wildlife is worth more alive than dead. Additionally, by visiting or staying on a conservancy you are contributing to conservation outside of national parks and creating sustainable income in rural areas. By going on a responsible safari holiday, you're demonstrating that rifles have no place in the future of safari tourism in Africa.
Read more about our stance on canned hunting
here
.
The rise of the poacher
---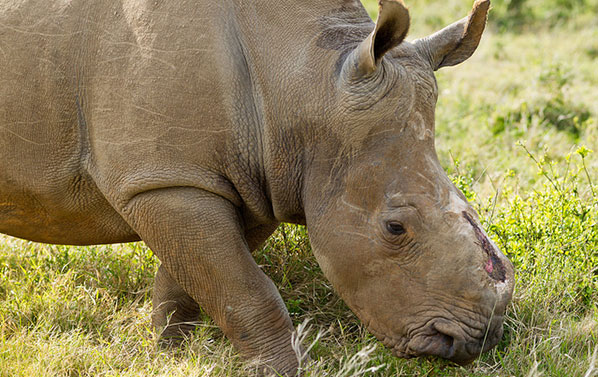 Without a doubt, the biggest threat to African wildlife today is poaching. Until recently, poaching was in decline, but in the last few years there has been a dramatic turn for the worse. In 2007, just 13 rhinos were killed in South Africa. But suddenly, rhino horn was back in favour again as part of Chinese traditional medicine. Despite having no proven medical benefit whatsoever, rhino horn, at $65,000 per kg*, is literally worth more than its weight in gold. But the cost to the rhino has been even greater than the cost to the misled patients. 668 rhino were killed in South Africa in 2012, 1004 in 2013 – and, while figures are yet to be released for 2014, 1020 had been reported dead by November of last year. With so few rhinos left in the world, it's not hard to imagine that they could become extinct not just within our lifetimes – but within the next decade.
While far more numerous than rhinos, elephants are also suffering as a result of the new taste for ivory. 2013 saw the mass poisoning of over 300 elephants in Zimbabwe in a single incident, while in 2012 alone some 25,000-30,000 elephants were slaughtered across Africa – one in three of these were taken from Tanzania. It is estimated that around 70 percent of Africa's elephants have been killed since 1979 – despite the international ivory ban that came into effect in 1990.While the ban briefly devalued ivory and caused it to fall out of fashion, the rapid increase in wealth in the Far East has seen it grow in popularity once more; ivory carving is apparently even taught in Chinese universities.
Meanwhile, across Africa, darker motives spur the poaching industry. In Central Africa, where thousands of elephants have been killed each year, armed guerilla groups, resistance fighters and corrupt armies – as well as organised criminals – have been involved in poaching, using the high profits to purchase more weapons and continue with their other illegal activities.
Poaching is not what it used to be – and not just in terms of numbers. The poachers aren't individuals with rusty rifles – they are part of powerful syndicates, well equipped with weapons and GPS, and strict orders from above. And "above" tends to mean China, well-known in East Africa as being the largest purchaser of ivory, with some 70 percent of tusks destined for its shores**. Despite claiming to be opposed to poaching, the government is alleged to have equipped the poachers. And numerous Chinese officials have been stopped at Kenyan airports for attempting to smuggle ivory – no doubt many more have been let go.
*Source:
BBC

**Source:
New York Times

What you can do
Putting an end to poaching is like putting an end to drug trafficking – it is an enormous, global issue with factors ranging from corruption to misguided beliefs and poverty all contributing to its perpetuation. But there are small ways in which you can still make a difference.
Visit game reserves and national parks – Your entry fee will contribute directly to conservation efforts. A lack of income means fewer rangers to patrol the s landscapes – and less of an incentive to protect the wildlife. If visiting Tanzania, which loses 10,000 elephants a year to poachers, we highly recommend including Selous and Ruaha on your itinerary. In the south, these reserves receive a handful of visitors compared to the Serengeti, and their enormous size makes them incredibly hard to police – this is where most of the elephants are killed.
Donate to an organisation such as
WWF
, who are looking at innovative ways to deter poachers. Just £5.50 can send a local child to an elephant reserve, where they will learn about elephant conservation, and £32 will pay an anti-poaching ranger's salary for a month.
Read more about WWF's African Elephant Programme
here
.
Responsible tourism tips
---
TRAVEL BETTER WHEN ON SAFARI
Remember that you are likely to be travelling in some of the world's poorest nations. Do your bit by tipping your guides, drivers, cooks and hotel staff – discuss an appropriate amount with your tour operator before you depart, and come prepared with cash.
Never purchase items made from endangered species – including coral, turtle shells or eggs, ivory, fur or bone.
Much of Africa is quite conservative, especially in rural areas and along the predominantly Muslim coast and islands of East Africa. Skimpy clothing is inappropriate outside of the beach resorts, and women especially should cover their legs and upper arms. One good tip is to buy a kanga – a kind of local sarong, which can be used as a quick cover up (even wrapped over trousers for extra modesty) as well as a towel, blanket or scarf at other times.
Learn the three way African handshake – sure to be an icebreaker with the unsuspecting locals!
If you are one of the many bird watchers flocking (sorry) to Africa, become a member of the African Bird Club, which funds conservation projects and works very much hand in hand with local people.
Water is extremely scarce in much of Africa's safari destinations. Take short showers rather than baths and reuse towels. Some lodges provide buckets in the shower to catch water while it is heating and while you are showering. This is then used by staff for cleaning - you can also use it to do laundry. Clothes dry fast in the desert!
Limited water is also easily contaminated. Some lodges provide biodegradable toiletries and laundry detergents, but if bringing your own or camping, please use environmentally-friendly products.
It's natural to want to get closer to the animals – but this will distress them. Never ask your guide to leave the trails or drive after wildlife, and be sure to obey all rules in the reserves.
Fires start fast and burn hard here; never drop cigarette butts or matches on the ground, be extremely careful when building fires, and keep water to hand to extinguish sparks and embers.

Responsible tourism tips from our friends in Africa
---
Jeremy Smith, co-author of Clean Breaks by Rough Guides and founder of the Fair Game tourism initiative - supporting efforts to address the poaching crisis threatening much of our most endangered wildlife:

"Real walking safaris in the bush with an armed guide to protect you in the wilds are an incredible experience. But stay clear of any trips that offer the opportunity to walk with and pet animals in small private locations where there are semi domesticated lions or other animals wandering around. You can even walk with a tiger, which isn't native to South Africa! Some of these organisations say they are aiding conservation through research, but their claims are mostly dubious. Most of all though, it promotes the wrong relationship between us and wild animals."

Stephan Brückner, owner of Namibia's Wolwedans camps:
"Really ask questions of your accommodation and be aware of 'greenwashing'. Some accommodations put three solar panels on the roof and call themselves an ecolodge. Sustainability entails so much more: it depends on what you plough back into the community."

Richard Madden, author of The Bush Telegraph:

"The best safari camps make it a policy to hire most of their staff from local communities and visiting one of their villages during your stay is a must-do. As well as being a heart-warming experience, it is also a learning experience, while knowing that your holiday is helping to support the community makes for a genuine, rather than an exploitative, exchange."

Louise de Waal, from our supplier Baobab Travel:
"Remember that all waste has to be removed from the safari destinations – there is a huge amount of waste that they have to transport out of the national parks and then put into landfill. One thing you can do is limit the amount of bottles you use. If a lodge offers bottled water, it will be absolutely safe to drink, so refill bottles instead of buying new ones."