Traditional Chinese Medicine (TCM) goes back to ancient times and included, indeed STILL includes, the use of tigers' eyes to treat epilepsy, bones to treat rheumatism and the tiger's brain, for those who don't have one themselves, for treating acne. However, these remedies were concocted pre-science, and there is still no scientific proof that they work. Famously, the tiger's penis is also used as an aphrodisiac, from soups to sex shops. In addition, all of these conditions, including impotence, have established remedies in Chinese acupuncture and herbal medicine which do not involve the eradication of one of our most precious species. But still the market demand exists. And, distressingly - thrives.
It is curious that, even though the World Federation of Chinese Medicine Societies (WFCMS) asked its members, in 2010, not to use tiger bone or any other parts from endangered wildlife, the demand goes on. Some believe it is the high price that continues to push demand, quite simply because they are now precious and 'prestigious' resources that only the rich and privileged can acquire. Which, in a booming economy, means tigers are bust. In Taiwan, a bowl of tiger penis soup can cost up to $300, and a pair of eyes $170. Powdered tiger bone costs up to $1,450 for 0.5 kg in Seoul, with demand growing hugely in South Korea. See
Tigers in Crisis
for more details.
Some say that there is nothing we can do to change this demand for tiger parts in TCM. However, with Chinese tourists becoming much more widely travelled now, there are many more opportunities to engage and educate through travel. If you are travelling with a Chinese tourist on a tiger safari, for example, don't be afraid to raise the subject. The controversy is well known in China and, of course, not everyone in China agrees with this trade. Indeed, Chinese celebrities have gone very public with their message to stop buying these products. Such as
Jackie Chan
and NBA basketball star Yao Ming who have campaigned on behalf of
WildAid
, with the headline "when the buying stops, the killing does too". And it is hard to imagine that any Chinese tourist on a tiger safari would ever want to see these beautiful creatures cut up for parts. But with engagement and debate, we can all encourage them to spread the word.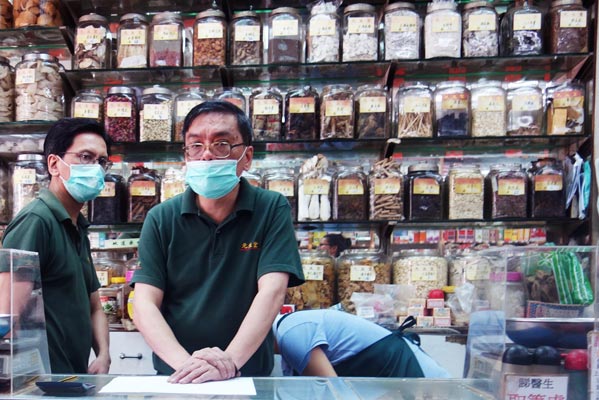 What you can do
Support lobbying charities such as
WWF
,
Born Free
and
WildAid
. It is vital, however, that we also support the responsible tiger safari industry, so that people do not have to poach and kill in order to make a living. A very useful website is the
Travel Operators for Tigers (TOFT)
, which not only leads strong campaigns for responsible tiger tourism in India, but has also developed a rating system that measures the 'footprint' of individual lodges and hotels in India's wilderness regions, called the PUG Rating. They also list highly reputable tiger charities which tourists can support. Another exciting development is that you can engage with the modern technology put in place by India's
Tiger Nation
. By uploading your photos or video footage, sharing them on social media, you can get immediate identification information, and thus add to scientific databases immediately. This is a brilliant resource to check out before you travel too.