Wildlife holidays for families

standing with my father on one side, and my sons on the other, as we watched a family of gorillas interact, was a moment of surreal symbiosis. And, of course, extreme emotion.

Many wildlife holiday companies will bend over backwards to welcome families on their tours. They appreciate how bonding wildlife holidays for families can be and, ultimately, they understand that children are the conservationists of tomorrow, and so we need to share the wonders of nature with them now. Expert guides will be able to educate and inspire - this is a classroom come to life, full of budding ecologists and zoologists. While our holidays don't have upper age limits (great granny is more than welcome), most small group trips will have a minimum age. Sometimes this is for safety reasons, other times to comply with local regulation (such as gorilla tracking). But tailor made trips will often be happy for much younger siblings to tag along too.
Our Wildlife family Holidays
Top family wildlife holidays
Volunteer with sea turtles
Hands on volunteering holidays are a wonderful way for families to bond, as they learn together about ecosystems and environmental threats. Protecting with sea turtles in Costa Rica involves nighttime beach patrols, moving eggs, monitoring turtles and ensuring the adorable, tiny hatchlings get to sea safely. Just be sure the kids don't sneak any in their backpacks to bring back home…
See tigers while you can
Seeing a tiger in the wild is very emotional, but spotting one with your children is something that goes way beyond words. But it's not just a love thing. The tiger is highly endangered and may not even exist when they are adults. So given that our children are the future conservationists, showing them that tigers are more than tiggers, is vital.
Born to see Borneo
Borneo is brimming with wildlife surprises and family welcomes. The endemic orangutans are a treat, but little monkeys will also love proboscis monkeys, elephants and crocodiles along the banks of the Kinabatangan River. Other activities include climbing Mount Kinabalu with a local mountain guide, taking you through tropical rainforest and cloud forest, and then back down to sea level to the beaches of Mataking Island.
Galapagos on land
The Galapagos has an abundance of friendly, safe wildlife that will delight kids – and adults – of all ages. Traditional cruises are great, but even better for families are land based holidays that don't have strict cruising schedules and may also allay safety concerns about younger children. There's also more downtime, and space to run around in between wildlife excursions.
Our top Wildlife family Holiday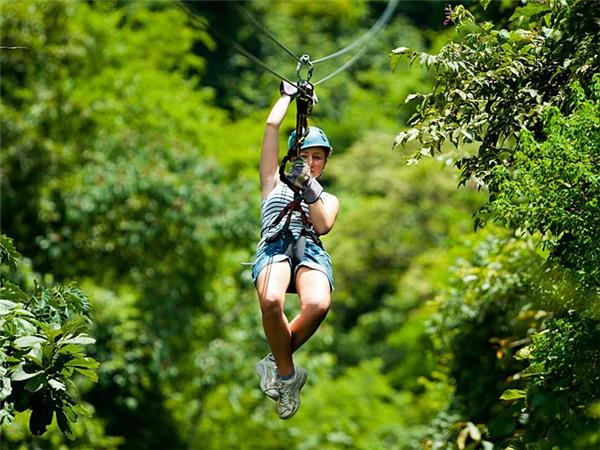 Discover Costa Rica's famous national parks
From
£4599

to

£5049
16 days
inc UK flights
Small group travel:
2023: 23 Dec
2024: 30 Mar, 13 Jul, 20 Jul, 24 Jul, 27 Jul, 31 Jul, 3 Aug, 7 Aug, 17 Aug, 21 Dec
If you'd like to chat about Wildlife or need help finding a holiday to suit you we're very happy to help.

Wildlife holidays advice for families
Land based tours in the Galapagos
Morag Prosser, from our supplier ROW Adventures, explains why families should consider a land based holiday on the Galapagos: "Our family tours are only open to family groups – we don't do couples or singles. So if you have a group of seven- to ten-year-olds, they run the tour at a pace that's suitable for that group. The kids have other kids to interact and learn with, and you don't have single adults chomping at the bit to move faster, and feel like the kids are holding them back so that their parents are getting uncomfortable. The wildlife, particularly, is what kids love. The snorkelling with sea lions... most children will start off a little hesitant but our guides are in the water with them so they can begin to feel comfortable. By the end of the day it's usually the parents who are more nervous about the sharks or sea lions, and the kids are having a blast!"
Why take the kids to Costa Rica?
Natasha Preston, from our supplier Exodus, shares her advice for family wildlife holidays in Costa Rica: "For families looking for that jungle experience, who want to see the wildlife and do some adventure activities, then Costa Rica is brilliant as it has all that but without feeling too remote or too punishing. You probably wouldn't take your family down to the Pantanal in Brazil, for example, or to Guyana. You'd see very similar wildlife and birdlife, but Costa Rica has a much better infrastructure. It's more geared up for the tourist market without feeling overly commercialised."
Seeing whales & dolphins
Amanda Stafford of our supplier Whale and Dolphin Connection, shares tips on family holidays in the Azores: "Boat trips are great for kids as long as they're the right kind of age and into wildlife. On the larger, more stable wildlife-watching boats babies will be safe if held, but toddlers are likely to get bored, especially if there are lengthy waits between sightings. Zodiac RIBS and small, open fibreglass boats are not really suitable for young children. There's no legal minimum age but operators tend to have their own restrictions on carrying pregnant women or kids under four or five, since the sea can sometimes get choppy without warning. If your family wants to go snorkelling with wildlife in open water, your kids must be confident swimmers. At six or seven they're usually old enough to have a really worthwhile experience."
Where to go in Borneo with children
Nicki Hollamby, from our supplier Audley Travel, shares her advice on watching orangutans in Borneo with kids: "Go! It's brilliant. If I was doing a family trip to Borneo, I would always take kids over to Sabah and to Sepilok, and then along the Kinbatangan River, because although you're in simple accommodation, there's no trekking involved, you're just pottering up and down the river on a boat, looking at the wildlife. You've got other areas in Sabah where you're going deep into the rainforest and it's not necessarily very good for families, because you go deep into the jungle, and it's quite rustic. But the boat's really relaxing."