Responsible wildlife holidays
Catherine Mack, Responsible Travel guide writer:
"When I first went on a safari in Kenya, a regular safari goer asked me in the bar at the end of the day 'what did you see today?'. I had spent the day in a Maasai village, and so told him that I had seen, and chatted at length with, some Maasai elders, their mothers, wives and children. He just laughed, dismissively, and tried to regale me with stories that described the Maasai as worthless."
It is rather surprising, for many travellers, that the biggest issue when it comes to responsible wildlife holidays is, more often than not, people. In many cases, we only have the privilege of being able to watch animals in the wild because people, who have been living alongside these animals for generations, and literally ages, have changed their lifestyles to accommodate us. More often than not, hunting has been at the heart of their heritage and the process of restricting this, in order that we protect the very existence of certain species sometimes, is always complex.

Each destination has its issues regarding people's livelihoods, culture and land rights. And we have a series of destination and wildlife guides that discuss these in detail, as you can see below. For example, the Inuit Alaska Natives in the USA and Aboriginal people in Canada still have a right to hunt a restricted amount of polar bears every year, due to an agreement that respects their cultural heritage. In Uganda, there have been major issues over the displacement of the Batwa tribe from Bwindi and Mgahinga National Parks, which are the ancestral tribal lands of these people. Many are now living in the parks' buffer zones but unable to survive. Some groups are now becoming involved in tourism, but this is a very slow and politically delicate process.

The fact is that people need money and food to live, and sometimes poaching is the only answer for them. This is why we need to put people at the heart of the conservation debates, and educate communities regarding the positive impacts of wildlife tourism. Show people that animals are worth so much more money alive than dead. Up until recently, the traditional 'ecotourism' movement's mantra was 'Take only photographs, leave only footprints.' Not to be argued with, of course, it was created to ensure that wildlife tourism did not impact upon flora or fauna. It omitted the other fundamental F word, however: folk.

This is why, at Responsible Travel, our idea for responsible tourism has always been that it should encompass all types of tourism (not just nature based) and that it should deliver 'better places to live in and to visit' – with the emphasis firstly on creating better places for local people, and secondly for tourists. We endeavour to work with holidays suppliers that share these beliefs, and don't just stick a quick visit to a Maasai village at the end of a holiday, in a tokenistic way. Supporting and understanding people's lifestyles and human rights are just as important on wildlife holidays as any others, and we hope that by taking a responsible wildlife holiday, you will be able to raise a glass in the bar at the end of the day, and toast the people who have made it possible.
Responsible wildlife holidays - in detail
Here is a summary of our other specific wildlife holiday guides, and the issues that are discussed in them. Please click on the links to open the specific guides.
Safari holidays
Our
safari holidays guide
discusses the disempowerment of indigenous groups bordering Africa's national parks. It also explains the growing model of conservancies: land owned and collectively managed by communities, which is then leased to safari companies, or to lodge owners for a fixed period of time. This means that the communities don't just benefit from wildlife tourism – they have control over it.
Tiger safaris
The biggest threat to tigers is the demand from China for tiger body parts, which are used in the highly lucrative Traditional Chinese Medicine market. Our
guide
highlights some of the atrocities involved in this so called medical practice that has no scientific backing. Another issue regarding tiger safaris is the abuse of tigers at the infamous Tiger Temple in Thailand. A no go area, in our opinion.
Gorilla safaris
Uganda and Rwanda are also cited as having one of the most progressive conservation strategies worldwide, charging high fees for permits, and having extremely strict limitations on visitor numbers. But does it work? And what about the indigenous Batwa who were evicted from the parks to make way for the gorillas? Read more in our
guide
.
Bear watching
We raise the issue of the hunting rights of the Inuit of northern Alaska and Canada, or the Yupik of Central Alaska, when it comes to polar bears. Which comes first - culture or conservation? And when it comes to watching Finland's brown bears, the age old hunting practice of leaving bait to lure them out of the woods has been applied to wildlife watching. We
discuss the pros and cons
.
Orangutan holidays
Volunteering is a very popular, and important, aspect of wildlife holidays when it comes to orangutans. However, philanthropic travellers should take a step back: choosing the wrong volunteer placement is not just worthless – it can actually cause even more harm and our guide helps you understand how to choose wisely. Deforestation for palm oil is also having a drastic impact on the survival of orangutans. Read our
guide
for more details.
Whale watching
Whale watching holidays are a global success - demonstrating that these massive marine mammals are worth far more alive than dead. Only three countries still practise whale hunting, while dozens more have embraced whale tourism. But this must still be done in a responsible way, taking heed of important guidelines and ensuring the whales are not distressed. Our
guide
explains how to watch whales with minimum impact.
Dolphin watching travel guide
This guide helps clarify some of the issues around our instinct to touch, cuddle, and nurture dolphins. There must be very strict guidelines around responsible dolphin watching, and we highlight them in the issues page of our
guide
.
Elephant trekking holidays
Elephant riding has long been on the Asia traveller's bucket list. Whether learning how to be a mahout in Thailand, tracking tigers through the jungles of Nepal or riding a rescued elephant in a Sri Lankan sanctuary, it has traditionally been seen as a way of getting closer to nature while simultaneously conserving this endangered species. However, more and more travellers and tour operators are starting to question the ethics of riding these wild animals, as well as the methods used to train them. Read more about our stance in our
guide
.
Watching wildlife responsibly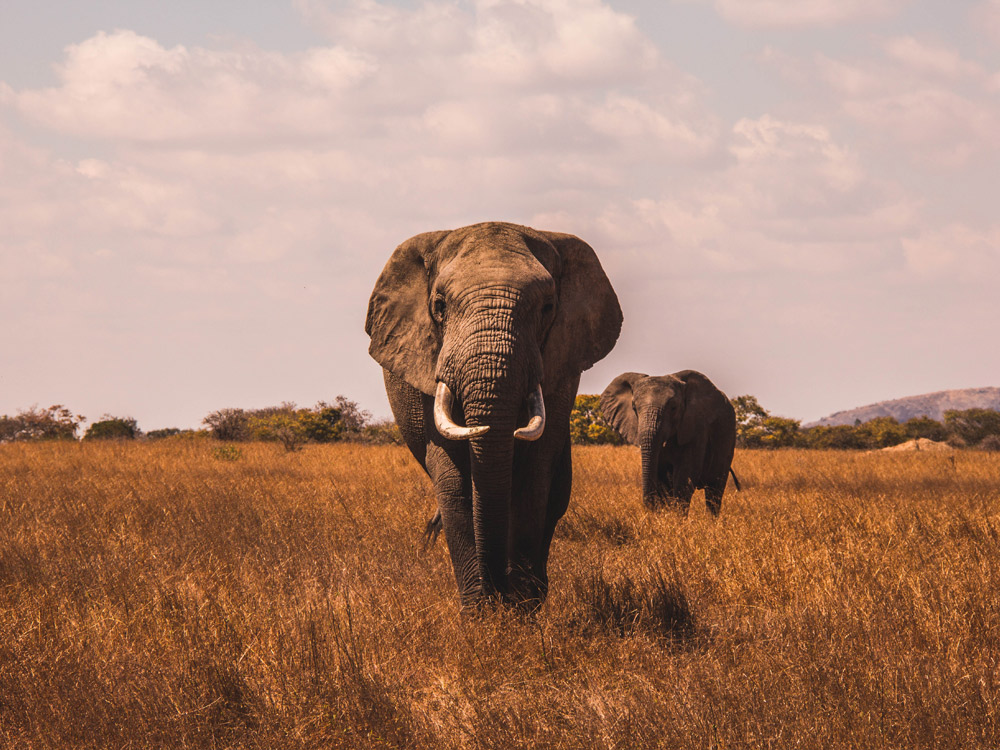 Our friends at
Born Free
, an international wildlife charity working to prevent animal suffering and protect wildlife in the wild, have helped us to compile this list of tips to help you have an animal friendly wildlife holiday. More detailed advice pertaining to each destination and species is contained in our
travel guides
.
Do not feed, touch, tease or provoke wild animals.
Do not support the use of animals as photographic props i.e. do not have your photograph taken with an animal used specifically for this purpose (lion and tiger cubs, chimps, snakes and exotic birds). Many of these animals are drugged when photographed and then killed once they become too large to handle.
Do not interact in any way with dangerous wild animals. They are unpredictable and you will place yourself at great risk.
Do not purchase souvenirs that are made out of wildlife products or other threatened natural materials – including turtle shell, feathers or ivory. Read more about our stance on holiday souvenirs here.
Do not encourage guides to move so close to wildlife that your presence disturbs it or interferes with its natural behaviour.
Do not encourage guides to pursue wildlife that is showing avoidance tactics e.g. displaying threatening/alarmed behaviour or is moving away.
Do not encourage guides to drive off-road in protected areas when this is prohibited in the protected area.
Speak quietly and do not make any sudden movements when close to wildlife so as not to alarm it.
When viewing gorillas, do not approach closer than 7 meters to help prevent the transmission of disease.
Do not approach breeding sites (nests, burrows, dens, etc.) as this can affect the breeding success of wildlife.
Try to avoid the use of flash photography to take photos of wildlife can alarm it leading to increased aggression.
For marine wildlife, when contact with animals is permitted and controlled e.g. when swimming with dolphins, do not approach the animals but allow them instead to approach you if they so choose.
If you are able, put something back into the conservation of the area/wildlife you have visited by making a personal contribution to support conservation in the area.
Have you seen animals in poor conditions?
Did you experience bad practice during a wildlife safari or viewing excursion?
Are you concerned about a dancing bear you've seen, or animals in a side show or used as a photographic prop?
You can help stop suffering, abuse, and exploitation by submitting your eyewitness reports concerning captive animals via the Born Free Foundation's Raise the Red Flag
online form
. The more information you can provide, the better; photos and video footage are particularly useful. Raise the Red Flag also highlights animal welfare problems around the world, shares information with other travellers, and provides guidance on how you can speak out and make your concerns known.
For more information about animal welfare issues in tourism, check out
Our stance on wildlife
.
Responsible wildlife holidays
Responsible Travel asks the experts
Dr. Christopher Kidd, Forest Peoples Programme in Uganda:
"When Bwindi and Mgahinga were gazetted as national parks, conservation organisations enforced an exclusionary policy which saw all Batwa evicted from the National Parks. These evictions took place in violation of international law and despite the Batwa's historical coexistence with the gorillas. The effects have been to render the Batwa entirely landless and impoverished on the borders of the National Parks. With gorilla numbers on the increase the conservation of these landscapes may be measured as a success but it is questionable that this had to happen at the expense of the Batwa. Travellers should be aware of the continued impoverishment of the Batwa who receive little or no benefits from conservation and exist as a marginalised community on the edge of Ugandan society. Changes to conservation practice and theory in the last decade have highlighted the importance of involving communities in the long term conservation of the world's landscapes and the vital role indigenous peoples have, but these changes in thought have still to be felt in Uganda. The Batwa continue to struggle to have their lands and livelihoods returned to them and to have their rights to their lands recognised by the Uganda government".
Harriet Whitmarsh, from our supplier The Great Projects:
"Our project is in Batang Ai, where there are wild orangutans. You stay with a local Dayak tribe and go out trekking with them in the forest, which provides local jobs. Additionally, that particular community was on the point of being evicted from the forest by the government, but now that they've established themselves as a money making tourist centre, the government were less inclined to kick them out. It really does help."