Food & drink in the Azores
There are dishes that have some heat to them, and then there's food that's literally been pulled out of a volcano. Cozido is a traditional Portuguese stew of chicken, pork, beef and assorted vegetables. Tasty, but nothing particularly special about it. Except when you have it in the town of Furnas on São Miguel in the Azores.

Here, early in the morning, restaurant chefs bury their heavy metal pots in the volcanic soil so the stew is cooked over several hours by geothermal heat, then dig them out in time for lunch, ready to spoon the piping hot cozido das Furnas into bowls for their waiting diners. Watching as the pots are unearthed is a popular tourist activity – while in the background, you'll also see local people quietly digging up their own lunches to take home.

Taking advantage of the natural landscape is one aspect of Azorean cuisine. Another is making the best possible use of what you have. At 1,500km from Lisbon, and over 6,000km from the USA, this Portuguese archipelago in the Atlantic was pretty isolated before air travel. Still is, to be fair. So there is a rustic, peasant-style approach to meals – simple ingredients and big, wholesome flavours.

The food of the Azores also carries hints of the strong Catholic beliefs here, especially around religious festivals such as the Holy Ghost Celebrations which take place on the eight Sundays following Easter.

With the archipelago's volcanic foundations, and occasional earthquakes such as the one that devastated Terceira in 1980, it's no surprise that people place considerable emphasis on faith. Catholicism informs a lot of dishes, such as the sweetbreads served around Easter and the famous Holy Ghost soup, made with bread soaked in a meaty broth.

Our guide to food and drink in the Azores explores some more highlights of the archipelago's unique cuisine.
What to eat in the Azores
Alcatra
The traditional pot roast-style dish of Terceira usually involves pork or beef being slow-cooked along with tomatoes, onions, garlic and cloves. The cloves are important – they're a link to Portugal's Age of Discovery in the 15th and 16th centuries. Portuguese maritime explorers colonised many parts of the world, and their ships would frequently drop anchor in the Azores to trade spices.
Cheese
Half of Portuguese cheese originates in the Azores, with each island having its own dairy cow population and its own varieties. Indeed, the Azoreans like to think they have some of the happiest cows in Europe, as they're grazing in the nutrient-rich pastures all year round. Whatever you like from your cheese – tangy, salty, buttery, hard, soft or spicy – chances are, there's an Azorean variety you'll go crackers for.
Meat dishes
The diet in the Azores is quite meat-heavy, with many dishes featuring beef or pork. Azorean meat dishes, whether it's chouriço (a smoked pork sausage similar to the Spanish chorizo) or stew slow-cooked in volcanic soil, are wonderfully flavoursome.
Fruits & liqueurs
Tropical fruits grow extremely well in the fertile soil of the Azores, and you'll find the small, sweet and juicy local pineapple in all sorts of dishes. As with other fruits grown here, such as bananas, passion fruit and figs, pineapples are frequently turned into liqueurs – a homemade gift that families exchange in a tradition born from the Azores' mid-Atlantic isolation.
Seafood
It's not only whales that relish the deep, dark waters surrounding the Azores – fishermen haul out masses of seafood such as lapas (limpets similar to mussels and cooked with garlic and butter) cracas (briny barnacles like chunks of rock) and polvo (octopus). Seafood soups are also popular. You'll find eel, swordfish, fried mackerel, tuna and the ubiquitous bacalhau (cod) on the menu too, and all of it wonderfully fresh.
Pastries & sweetbreads
Pasteis de nata are the custard tarts that you can find pretty much anywhere in Portugal, even as far off the mainland as the Azores. You'll also come across Amelia cakes on Terceira, named for the last queen of Portugal, who made a royal visit to the island in 1901. Made with ginger and cinnamon, and dusted with sugar, they are served either as little tarts or as larger cakes sliced up for dessert. And if you're on Terceira around Christmas you may be offered massa sovada, Portuguese sweetbread with a citrusy flavour. At Easter, it is often baked with a hardboiled egg inside.
If you'd like to chat about Azores or need help finding a holiday to suit you we're very happy to help.

What to drink in the Azores
Wine
The volcanic terrain of the Azores is exceptional for viniculture, with some 33 grape varieties found across the archipelago. The vineyards of Pico Island, shielded from the wind by low walls built from black volcanic rock, have earned the landscape UNESCO World Heritage status. The citrusy Verdelho is an aromatic white wine perfect for savouring alongside fish and seafood, while the red Vinho de Cheiro adorns many a family table on Catholic feast days.
Tea
The Azores is home to the only tea plantation in Europe, Chá Gorreana on São Miguel, which produces both black and green teas. You can visit the plantation and factory, and see how much of the harvesting and production processes are still undertaken by hand. And, of course, sample an exquisite brew. Put kettle on, love.
What is the national dish of the Azores?
The Azores is not a nation, but a region of Portugal. If the archipelago could be said to have a national dish, though, it would probably be the well-known cozido das Furnas – the meaty stew slow-cooked for hours in the volcanic soil of the town of Furnas on São Miguel. The chefs of many restaurants will bury their cooking pots in the ground early in the morning so that the stew is ready for lunchtime.
What should I eat in São Miguel, Azores?
Beyond the famous cozido das Furnas on São Miguel, we'd suggest getting well-acquainted with the island's many superb seafood dishes, which are complimented by Azorean wine. The wine goes equally well with cheese, with several varieties hailing from São Miguel. These include Queijo do São Miguel (hard and salty with a black paraffin rind) and Queijo do Vale (made from spring water near Furnas). And if you're the type who always packs a few teabags when you go on holiday, have no fear: you can always find a good cuppa on São Miguel, which has the only tea plantation in Europe.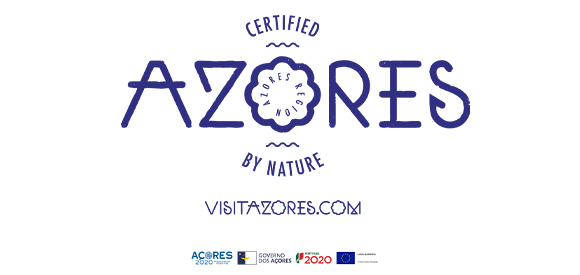 Responsible Travel would like to thank Azores Tourism for their sponsorship of this guide.