A remarkable 1,883 marine species have been identified in the Azores so far, with many deep sea habitats yet to be fully explored. Five of the world's seven turtle species are seen here but it's whales and dolphins which grab the limelight.
Almost a third of the world's 92 cetacean species, 27 in all, are found in the Azores – some seasonally, others all year round.

In a great poacher-turned-gamekeeper switcharound,
some of the Azoreans who used to earn a living from locating and killing whales carved out new careers in whale watching operations after the hunting ban took hold
. Unique to the Azores are the
vigias
, or lookouts, who play a significant part in the whale watchers' success rate. They perch in coastal observation towers that have been used for decades, scanning the sea with long-range binoculars and signalling to the boats when they spot something. Before, they'd send up a rocket; these days, they're in radio contact.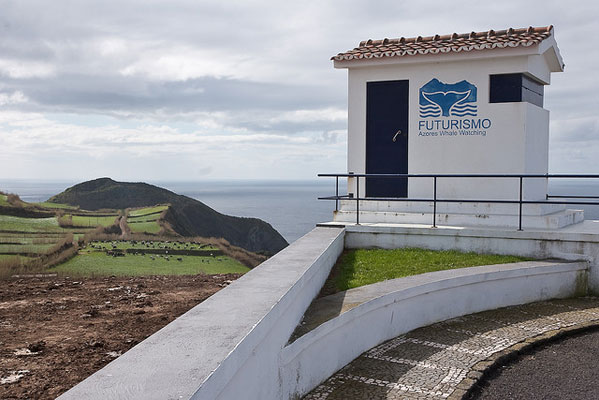 To get some perspective on whaling, visit the
Whaling Museum
in Lajes do Pico or the
Museum Factory
in São Roque do Pico. Both focus on the contemplation and preservation of species, and are examples of how the local population transformed whaling into whale watching. These factories and museums remain as a way to promote the heritage of the Azores, and create a sustainable income for local people.
What you can do
Codes of conduct are in place to ensure that
whale watching and dolphin watching
activities in the Azores are safe for humans and cause little or no harm to wildlife.
There are specific regulations for the licensing of this activity and a code of conduct that defines the rules for how vessels approach cetaceans in order to cause the least possible impact. The department of the University of the Azores dedicated to the study of the sea has carried out several scientific studies on these species, some in partnership with foreign universities both from the European and American continents. All companies that offer this service have a biologist who monitors the activity and a lookout on land who uses binoculars to spot cetaceans and relays the information to the skipper at sea. The biologist also has the function of briefing tourists about this activity, showcasing the cetacean species that may be spotted in the Azores, the most important aspects of their biology, behavior and conservation status. The biologist can also accompany the skipper at sea to provide further information about the species sighted. Whale watching companies can also contribute to research studies by providing information about the cetaceans sighted and photographs.
For general advice about responsible and sustainable approaches, see our
whale watching
and
dolphin watching and swimming guides.