Croatia family holidays travel guide
---
2 MINUTE SUMMARY
Family holidays in Croatia are close to paradise, especially if you're an active bunch looking for adventure in the great outdoors. This is one vast natural playground, one made up of lakes, mountains, waterfalls, gushing rivers and karst limestone canyons, all rounded out with a gorgeous coastline speckled with more than 1,000 islands from Istria to Dalmatia. As you might expect then, family activity holidays in Croatia have a lot of material to work with. Here you can hike, wild swim, kayak, raft and bike under golden sun, under the watchful eye of professional guides, and our expert partners who are well-versed in creating holidays that will appeal to all ages.
WHAT WE RATE & WHAT WE DON'T
---
OUR BEST & WORST OF CROATIA FAMILY HOLIDAYS
Underrated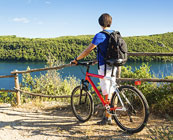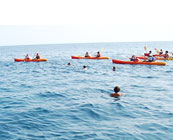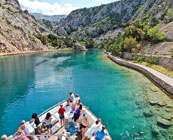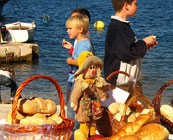 Multi activity holidays
It is hard to please everyone in the family, but multi activity holidays tick so many boxes. Some are based in one place, such as on the River Cetina, where you can go rafting or rambling, cycling or canyoning. Or the island of Vis, where you choose between endless watersports, or hike around the island. Others take in a mix of islands, or combine island and mainland. All are multi magnificent though.
Sea kayaking
All inclusives move over. All immersion is where it's at these days, sea kayaking around Croatia's many islands, but in particular the Elaphiti Islands just off Dubrovnik. Qualified, experienced sea kayaking guides are stringent about safety and always welcome beginners on family friendly holidays. Far from hard work, these holidays are all paddling, pootling and playing.
Small ship cruises
If you really want to get to know the islands with your family, talk to Captain Croatia. Small ship cruises are the antidote to giant liners, sleeping 40 people maximum and often skippered by the local boat owner. Luxury trips often have a minimum age, but others welcome all kids with open arms, with great discounts for under tens. No queues in the heat waiting for ferries; just let Captain Croatia lead the way.
Shoulder seasons
Croatia is often thought of as a hot hot hot destination, which is why it can get pretty crowded in summer. Many family holidays avoid the honeypots, but many places also open their doors at Easter, and are still going as late as October half term. As many of our family holidays are adventure and water based, wetsuits are always provided. But even in October, the Adriatic is still blissfully warm.
Rated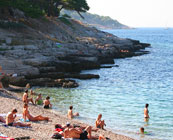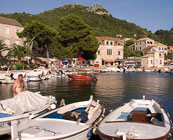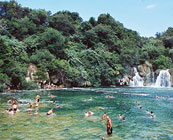 Vis
Vis is bliss, with a family run activities centre that totally understands kids, be they toddlers or teens, and will have even the most fervent smartphone user windsurfing, kayaking or exploring the pine forests within hours. It is also historically fascinating. Used as a military base until 1989, as well as having secret tunnels and a disused submarine den, Vis Island has retained its natural glories.
Elaphiti Islands
The closest islands to Dubrovnik, these luscious, sometimes hilly and beach filled beauties do really live up to expectations. Very popular with families, with most holidays taking in two or three different ones, using ferry, small ship cruises or even kayaks to get there and back, favourites are Sipan, Lopud and Kolocep.
Small group holidays
The best bit is that all the planning is taken out of your hands. All equipment is provided, all transits from national parks to islands also handled. All you have to do is pack and go. Also, you will have expert local guides, usually outdoor activity experts who have that wonderful gift of whisking everyone into adventure mode, encouraging even the crankiest of teenagers to dive into the fun.
Inland Croatia
You don't have to go too far from the coast to discover national parks that are natural playgrounds in Croatia. There are in fact eight national parks, with family holidays favouring the sublime lakes of Plitvice, canyons of Paklenica and waterfall wonders of Krka. The River Cetina is also a family adventure hub, based in Trilj so you can head out easily for kayaking, rafting and full on fluvial fun every day.
Overrated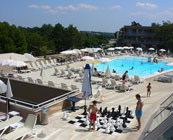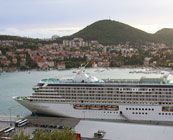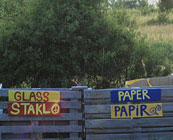 All inclusive
The ironic thing about all inclusive resorts is that they are completely the opposite. In the most, they totally exclude the local community from the chance to gain a real income from tourism in a country where it is a leading source of GDP. It doesn't always cost more to include local people in your travel plans, and you will also have a much deeper adventure into real Croatia.
Cruise liners
Giant cruise ships were cruising for such a bruising in Croatia, the government had to put a serious limit on numbers. However, you still see as many as three mega bruisers with up to 10,000 people on board squeezing into Dubrovnik in peak season. Environmentally, economically, socially and culturally we have so many issues with this. Small ship cruises are the way to go.
Discussing history
The wars in Croatia were very recent, and so do take this opportunity to read up on them. Some local people want to talk about them and others don't. Some tips, however: don't refer to them as a civil war. It was a collection of wars about territory and independence and calling it civil will not go down well. Nor does calling it a Balkan country, or worse, former Yugoslavia.
Marine pollution
All visitors have a responsibility to protect Croatia's stunning coast. As so many holidays are water based, use environmentally friendly sun creams and other relevant products. And ensure that you take all your waste home from the beach at the end of the day. Recycling is not always easy on the islands either, so leave your packaging at home when possible.

Hello.
If you'd like to chat about Croatia family holidays or need help finding a holiday to suit you we're very happy to help.
Rosy & team.
01273 823 700
Croatia family holidays guide
---
OUT OF THE MOUTHS OF BABES
"My mum never dares to go on roller coasters and things like that, but when she saw the canyon in Croatia that we were going to raft down, there was no way she was missing out. It was one of our best family days out ever." –
Vicky, aged 13
"The island of Vis is so cool. We wore swimming trunks for the whole holiday, and did windsurfing, snorkelling, fishing and hiking. I even did a bit of yoga with my big sister, which was cool. The owners of the activity centre used to be PE teachers. I wish school could be like this every day." –
Sean, aged 10
"We had been to Croatia before and we loved it so much we begged our parents to go back again. We loved the islands, but this time tried something different and spent the week staying in this really cool place on the banks of the River Cetina. All our days were spent on the river, kayaking, swimming and walking. It was like something out of the best children's book ever." –
Calum, aged 14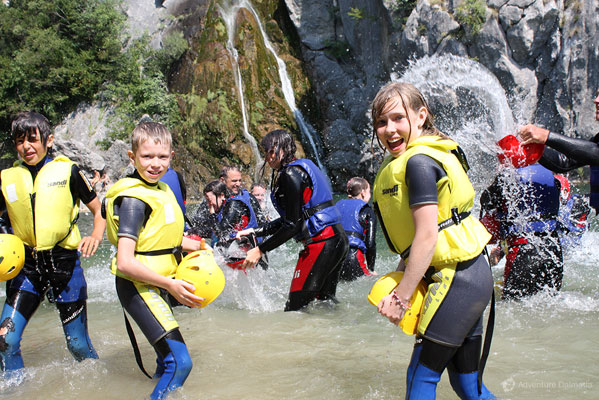 "My granny came on this trip with me and my mum, and she did all the activities on the holiday. She could cycle up the hills quicker than me. She even made me learn some Croatian." –
Abi, aged 9
"A few of my dad's friends were 50 this year, and so they got a boat to go cruising around the Croatian islands for all of us. There were loads of kids and loads of adults. They all said it was the best 50th birthday they had ever been to. I hadn't been to any others, but this was definitely the best holiday I had ever had. We even saw dolphins!" –
Leon, aged 9
"My mum and dad wanted to go to Venice, but we didn't want to spend all of our holiday in a city. So we decided to go to Venice for a few days, and then take the ferry over to Croatia from there, and then have a week of adventures. So everyone was happy. And I must admit, Venice was pretty cool. But sea kayaking around the Rovinj archipelago was amazing." –
Laura, aged 15