Top 10 family holidays in Greece
Want to take the children to Greece, but not sure where to begin? Have a look at our best family holidays in Greece. There are a lot of activity holidays here – but that doesn't mean things have to be high speed. Choose a multi activity adventure led by instructors who will keep everyone (and the environment) safe, sound and happy. Or dial things down with a kid-friendly cooking holiday, sailing trip, or retreat by the sea where you'll get a chance to really relax into island life… al fresco movie nights included.

Read on to discover our top family holidays in Greece.
1. Luxury family-friendly villa, Ithaca
We were going to wax lyrical about this family-run island estate on Ithaca (infinity pool and outdoor cinema included)… but this rave review from our traveller Francesca says it all, really: "There were a lot of memorable things: from the beautiful scenery to the walk up to Odysseus' palace, from the marine biology trip to the morning waffles, from the morning Pilates by the pool to the lovely ice cream in Frikes. But having asked all the family members, the most exciting thing was hiring a boat and exploring and discovering deserted coves on this beautiful, unspoilt island."
Our top trip:
Luxury Greek island holiday villa
See all our trips:
Greece family holidays
Read more:
Greece for families travel guide
2. Active family holiday, Peloponnese
Pack your sense of adventure for this family activity holiday in the Peloponnese. It takes on gorgeous gorges, the white waters of Lousios River, kayak-friendly Kalamata and adds in a dash of free time for wandering around Tripoli or one of the myriad mythical sites crumbled throughout the countryside. Travel on a small group tour with other families or opt for a tailor made trip with just the right mix of activities for your squad.
Our top trip:
Peloponnese family activity holiday in Greece
See all our trips:
Greece multi activity holidays
Read more:
Peloponnese travel guide
3. Scuba diving with the kids, Ithaca
Team up with the kids and earn your PADI diving qualifications off the island of Ithaca. Shipwrecks and a bevy of sea life, including octopuses, neon anemones and giant clams, can be spied in the glassy seas. Instructors are supportive pros well used to working with children – and pretty excited to share their love of scuba diving and the ocean with the next generation. Children must be 10 years old and up.
Our top trip:
Learn to dive in Ithaca, Greece
See all our trips:
Greece family holidays
Read more:
Ithaca travel guide
4. Multi activity holidays for families, Cyclades
Spend a few days exploring Athens, where a local guide is on hand to reveal the hidden treasures in the shadow of the Parthenon, before voyaging to the Cyclades Islands just over the horizon. Go windsurfing, cycle sandy beaches and climb Venetian towers on Naxos, the biggest island in the Cyclades. Spending time amongst the medieval lanes and natural bays of laid-back Amorgos Island is another option (or even an 'as well' option, if you have a few extra days in hand).
Our top trip:
Cyclades multi activity holiday in Greece for families
See all our trips:
Greece multi activity holidays
Read more:
Cyclades travel guide
5. Vegan cooking & food holiday, Peloponnese
A cooking holiday for families doesn't come along very often, let alone a vegan cooking holiday for families. But that's Greece for you. The hosts of this Greek cooking holiday will welcome you like extended family. Expect relaxed cooking classes that can be tweaked for children, dinner under the olive trees, and mouth-watering masterclasses in how Greek food isn't all moussaka and meatballs.
Our top trip:
Vegan cooking and food holiday in Greece
See all our trips:
Greece family holidays
Read more:
Greece vegan food guide
6. Tailor made family holiday, Crete
There's plenty of sun, sea and sand on this family holiday to Crete, including the chance to wade across the lagoon to see the sand dunes and loggerhead turtle breeding grounds of Elafonisi Island. But you'll also have the chance to head further afield. Look beyond the coast to see griffon vultures wheeling above Deliana Gorge and seek out the best souvlaki in town on a trip to Chania.
Our top trip:
Family trip in Crete
See all our trips:
Crete holidays
Read more:
Crete travel guide
7. Family activity holiday, Rhodes
8. Sailing holiday, Evia
Evia, the second-largest island in Greece, is your playground for this family sailing holiday. You'll voyage with Captain Thanos aboard his caique, a traditional Greek fishing boat now decked out with eight cosy berths. The captain has sailed these waters since he was a child, so he'll moor up in the best bays and reveal secret ruins and desert islands. There's never far to go for a swim or snorkel, either – just take a leap off the prow.
Our top trips:
Family sailing holiday in Greece
See all our trips:
Family sailing holidays
Read more:
Greece family sailing holidays
9. Biking off the beaten track, Pelion Peninsula
Make like the cast of
Mamma Mia!
and head for Pelion – a dramatically craggy peninsula between Athens and Thessaloniki. Despite its Hollywood stint, much of the region doesn't get attention from tourists. It's best explored with local guides who'll take you cycling and hiking between villages, monasteries and hidden coves, or on a trip to mystical Delphi. This is a tailor made holiday, so everything can be tweaked to your family's needs.
Our top trip:
Family activity holiday in the Pelion Peninsula
See all our trips:
Greece family holidays
Read more:
Greece for families travel guide
10. Holistic retreat, Corfu
The whole family (furry friends too) is welcome at this peaceful retreat on Corfu, where you'll embrace the simple life in excellent company. There's a long line-up of wellness activities and art workshops. Alternatively, simply spend time as a family by the garden pool or in the flower-bedecked cottages lovingly restored from an old Venetian olive press. And thanks to your central spot in Corfu, the whole island is at your flip-flopped feet.
Our top trip:
Corfu self catering cottages in Greece
See all our trips:
Greece family holidays
Read more:
Greece for families travel guide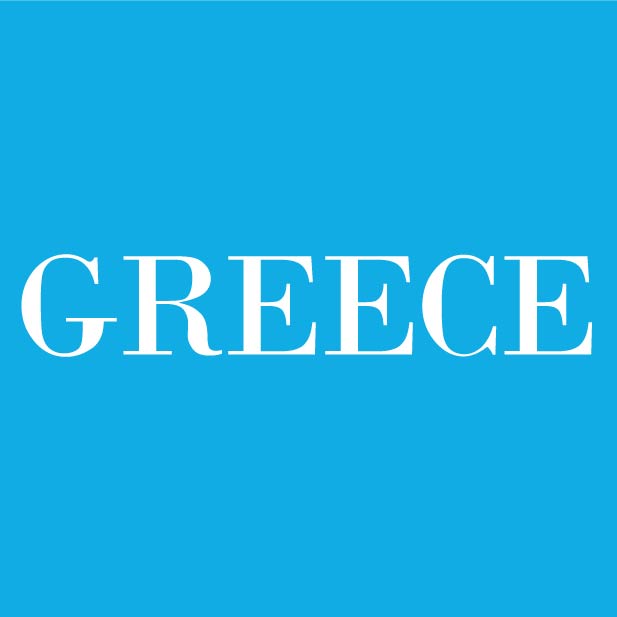 Responsible Travel would like to thank Greek National Tourism Organisation
for their sponsorship of this article.
More about Greece family
If you're bored of beach breaks or tired of island isolation then why not discover where to go on a family holiday in Greece that will let you explore and have fun from a whole new angle.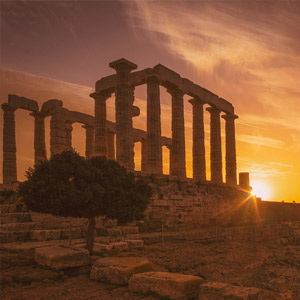 If you're bored of just beaches and would prefer to combine culture and coastline with family-friendly fun and outdoor activities, our Greece family holidays guide can help you do just that.
Family activity holidays in Greece are a great way for kids and adults to have fun in the sun as well as making a few new friends along the way.