Responsible Travel on film



FILMS ABOUT OUR HOLIDAYS
Discover some of our most amazing trips and find inspiration for your next adventure.

Don your thermals and step into Iceland on a photography holiday to drive the imagination in a world of fire and ice.

Find out what it feels like to ride the rapids and sleep under stars as you dive into the white waters of Hell's Canyon.

Peace, tranquillity and charming ancient traditions let you become at one with nature in the magical world of Japan.

Playful and purely natural animal action above and below the clear blue ocean waves of the Galapagos archipelago.

Witness the waves and the wildlife that help to inspire some truly mind-blowing moments from NZ to Antarctica.

Toe tapping, super speedy, snapshot of the sights and sensations evoked en-route from Mexico to Guatemala.

Stroll through plentiful green valleys and into the good life on a relaxing reflection of rural Portugal.

Witness wild men swinging under canopies as life in Borneo continues unabated by the modern world.

Get down to the beat of southern Africa on an overland adventure through three incredible countries.

From sunrise to sunset, Cambodia never fails to evoke smiles and insight against an exciting, yet peaceful, cultural canvas.

Cheeky, challenging and completely eye-opening; have you got what it takes to be an assistant teacher in India?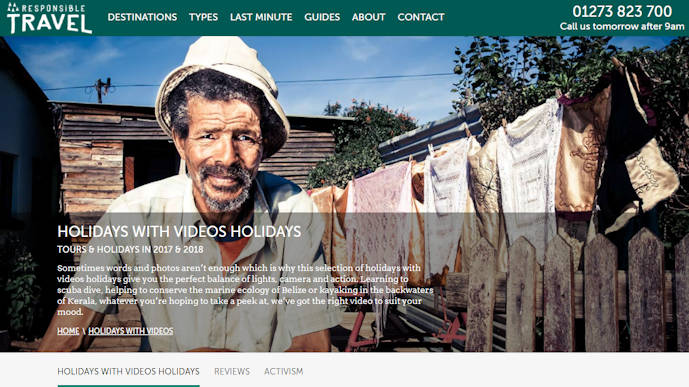 Find
more of our films
to inspire the imagination and place your next holiday before your very eyes.