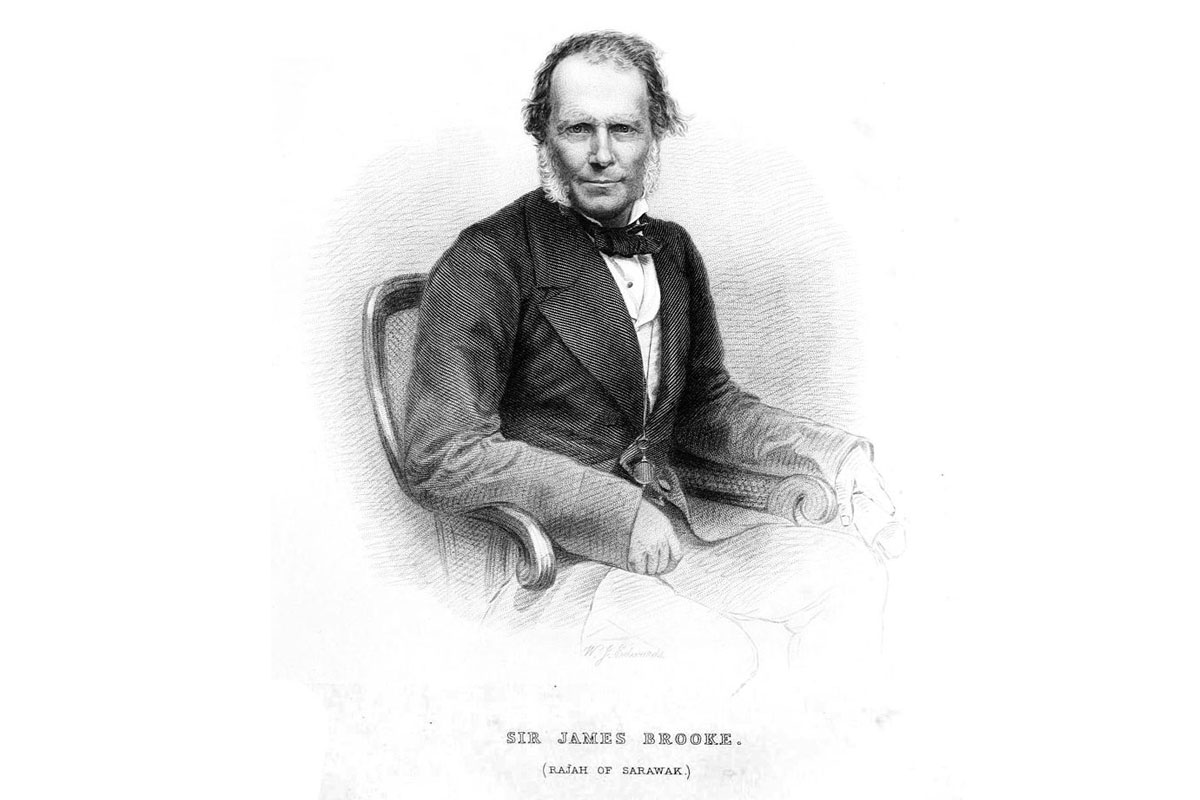 …if I want a crown I must go and hunt it for myself.

– Rudyard Kipling, The Man Who Would Be King
The Kingdom of Sarawak began with James Brooke, English adventurer and soldier, first of the White Rajahs, and the inspiration behind Kipling's 'The Man Who Would Be King'. Sailing aboard his schooner, the Royalist, he made himself known in the Malay Archipelago from 1838 onwards, and this military man soon set about helping the Sultan of Brunei to quell an Iban rebellion against taxation. For his efforts Brooke was handsomely rewarded with the Governorship of Sarawak in 1841, a responsibility that he and his family took very seriously.
For a colonial leader, Brooke ruled his dominion effectively and relatively fairly, inviting rebels to work with him, fusing the customs of Malay monarchy with the traditions of the British civil service, and building forts to protect the region against the widespread piracy. Kuching, a humble riverside settlement at the time Brooke landed, would soon be transformed.
The Brooke dynasty ruled Sarawak for over a century, gradually expanding their territory, and building an economy around antimony, gold, rubber and oil, later opening a dockyard. The White Rajahs – James Brooke, his nephew Charles and Charles' son Vyner – took a largely paternalist approach to Sarawak and its indigenous peoples, protecting them from capitalist exploitation and encouraging traditional practices – with the notable exception of headhunting. Charles was the great builder of the family, expanding public welfare infrastructure such as a hospital and a school, and encouraging Chinese immigration for agricultural labour.

In 1946, after a period of Japanese occupation during World War II, Vyner Brooke secretly and controversially ceded Sarawak to Britain as a crown colony, and nearly 18 years later it gained independence, joining the Malaysian Federation as the state of Sarawak.
The Brooke architectural legacy

I visited parts of Borneo where no European had ever been before, and … the people … mentioned with delight the name of Brooke … in fact, wherever I went, I found the name was a sort of talisman.

– Vice Admiral Sir Thomas Cochrane, R.N.
When compared to many colonial-era rulers, the reputation of the Brooke dynasty is for the most part a favourable one. The architectural influence of the White Rajahs can still be seen across the state to this day, and there are ongoing projects to rebuild both Brooke's Royalist schooner and the cottage where he first lived when he arrived in Sarawak.
Despite all this, perhaps James Brooke's greatest legacy is the annual
Sarawak Regatta
, the boat races he established to encourage sportsmanship and settle tribal disputes, a perfect illustration of his unusual approach to ruling.
Astana
This whitewashed, wooden-roofed palace was a gift from the second Rajah, Charles Brooke, to his wife. Its landscaped gardens, which visitors can explore, lead down to the Kuching waterfront while the building itself now serves as the official governor's residence.
Brooke Dockyard
A key part of the Brooke dynasty heritage, the dockyard was opened in 1912 and rapidly became a major source of employment in Kuching. It is currently closed, and plans are underway to turn it into a maritime museum, where the reconstructed Royalist will be on display.
Our top Sarawak Holiday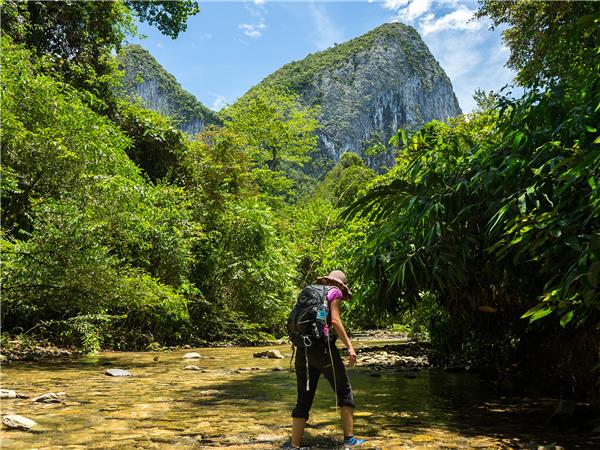 Encounter orangutans and hike through virgin rainforest
From
£1244

to

£1480
10 days
ex flights
Small group travel:
2022: 20 Oct, 1 Dec, 15 Dec, 22 Dec
2023: 12 Jan, 26 Jan, 2 Mar, 16 Mar, 23 Mar, 6 Apr, 13 Apr, 20 Apr, 4 May, 18 May, 8 Jun, 15 Jun, 6 Jul, 13 Jul, 27 Jul, 3 Aug, 17 Aug, 31 Aug, 7 Sep, 21 Sep, 5 Oct, 19 Oct, 16 Nov, 14 Dec, 21 Dec
If you'd like to chat about Sarawak or need help finding a holiday to suit you we're very happy to help.

Brooke Gallery at Fort Margherita
Fort Margherita, named for the wife of Charles Brooke, was built to guard the river approaches from pirates, and in recent years has been superbly renovated. To coincide with the 175th anniversary of the state's founding, the Brooke Gallery was opened showcasing a wealth of documents, artworks and memorabilia exploring the history of Sarawak and the Brooke dynasty. You can also see inside the fort's prison cells, and the cannon which in years gone by was fired every evening to mark the Rajah's dinnertime, and therefore the end of the government work day.
Main Post Office
The handsome Neo-classical architecture and Corinthian colonnades of the Kuching Post Office make it one of the most distinctive buildings in the city. Before it became the post office, it was used as a police station, and the stables of the third Rajah, Charles Vyner.
Old Courthouse
With its colonnaded terraces and clock tower the Old Courthouse is an impressive sight on its own, but it is now a celebrated tourism complex that houses a textile museum in the Pavilion, the Charles Brooke Memorial and the
Ranee Margaret Exhibition
, featuring artifacts owned by the wife of the second White Rajah including her impressive collection of
keringkam
, Malay woven cloth.
Sarawak Museum
Originally designed to resemble a Normandy townhouse, the Sarawak Museum has barely changed in appearance since it was built in 1891. A new museum is currently being built, which will be one of the largest in Southeast Asia with exhibits including models of longhouses from Sarawak's various ethnic groups, traditional wood carvings, musical instruments and a number of traps for fish and animals.
The Forts
Over the course of their rule the White Rajahs built at least 18 wooden forts across Sarawak to fend off pirates and prevent tribal conflict. While most are little more than ruins nowadays, others have been carefully restored and several, such as Fort Margherita, Fort Hose, Fort Sylvia and Fort Limbang, now
serve as museums
.
The Pavilion
First used as a medical centre, the award-winning Pavilion is an impressive architectural feat blending themes of English renaissance and colonial. It houses the Textile Museum where you can see handicrafts made by various Sarawak ethnic groups. You can watch the intricate process of wood carving or basket weaving, and even have a go on the loom yourself.
The Round Tower
Mystery surrounds the reason the Round Tower was built, though it's thought it was originally intended as a fort. The whitewashed structure was rebuilt after a fire and is intended to become a fine dining restaurant with a colonial theme, but will continue to offer outstanding views across Kuching.

Responsible Travel would like to thank the Sarawak tourist board for their sponsorship of this guide