Where to go on a yoga holiday
---
Responsible Travel recommends
Yoga holidays come in all shapes and sizes and you can go for as little as a weekend to as long as month, travelling close to home in Europe, or as far flung as the beaches of Sri Lanka. It's all too easy to get wowed by a location though, so before you decide where to go on a yoga holiday, plumping for a boutique mountain stay in Austria, or the sun and sea of Greece, you need to think about what it is you're going for – every yoga holiday offers something different in terms of type of yoga practiced and what you'll get out of it. Let your holiday choose your location and not the other way round.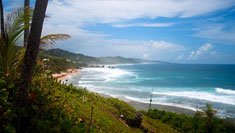 Austria
The soaring Austrian Alps may scream winter sports holiday, but they're also a great place to get your yogic kicks. Energising morning yoga sessions come with a side order of stunning mountain views and you'll get the chance to get out on the trails, too, donning hiking boots in the summer or snowshoes or cross-country skis in the winter.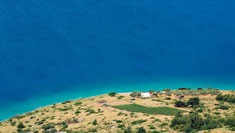 Croatia
As varied as the islands themselves, you'll find all sorts of yoga tucked away across Croatia – combine yoga, meditation and art therapy with a strictly veggie diet in Vis, head south to learn the finer points of Hatha, vinyasa and yin, or bite the intensive bullet and spend three weeks near Brac on a 200-hour teacher training course approved by the Yoga-alliance.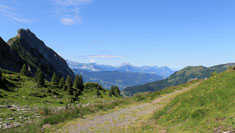 France
France's undulating landscape is far too spectacular to be admired from a mat alone, so why not combine your yoga holiday with a spot of scenic walking? Trek the largest cirque in the Sixt National Park, stroll the surrounding hills of Nice, or redress your work-life balance in the Alps, leaving time for plenty of sessions to learn your Asana from your Pranayama.
Greece
An idyllic place to combine sun, sea and stretching, Greece is a hotbed of yoga activity – go down the holistic route and pair your practice with mindfulness and massage, learn how to use your newfound flexibility to better your horse riding, or take a punt on something unusual and spend a week doing yoga on the deck of a traditional gulet while cruising.
Maldives
The Maldives isn't just about sunbathing and snorkelling, you can get in some yoga practice, too, and what's better for the soul that an Indian Ocean island sunset as you go through your daily om? Yoga holidays in this blissful part of the world give you the chance to combine yoga with scuba - and you'll find that your underwater breathing techniques will vastly improve.
Morocco
Morocco yoga holidays come in two distinct flavours. You can spend a spiritual short break or week-long escape high up in the Atlas Mountains at the award-winning Kasbah du Toubkal, with days spent practicing yoga, meditation and mindfulness. Or move from Marrakech to the Sahara desert and back again, getting your yoga groove on the the city and the desert, along with a small group of fellow travellers.
Sri Lanka
Sri Lanka's wild beaches and thick forests are an enchanting spot for a yoga holiday. You could spend your nights sleeping in a treehouse and your days practising yoga and immersing yourself in traditional village life. Or, combine yoga with surfing on one of the country's golden beaches. Either way, you'll learn about Sri Lankan culture, nature and yourself.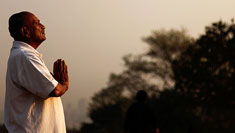 India
India is to yoga what Glasgow is to the deep fried Mars bar: home, although don't expect to be eating those. Instead, expect beach bungalows, a yoga schedule to suit almost every style ever invented and lots of free time to explore India's fascinating culture. If you'd rather keep busy, why not mix morning yoga with volunteering on a local community programme.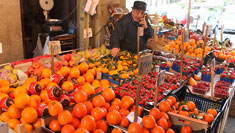 Italy
From its relaxing Roman baths to its formidable food, Italy strikes a perfect balance between health and indulgence. You can choose to engage with local Italian life, pairing yoga with ancient village walks, unwind at a pedestrian-only hilltop village and soothe your muscles in hot springs, or combine daily hatha practice with a mouthwatering course in Sicilian food.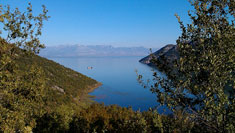 Montenegro
A yoga holiday in Montenegro is all about the healing powers of Lake Skadar National Park. Staying at a village on the lake's shore, you'll practice hatha flow daily at various outdoor lakeside spots, breathing the clean air, listening to little other than birdsong and finding the delicate balance between effort and relaxation that this spiritual yoga style requires.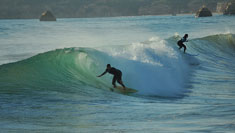 Portugal
Portugal's bucolic backdrop is enough to make even the most stressed relax, especially when teamed with hearty, nutrient-packed meals, walks across surrounding hills and, of course, a daily dose of yoga. Go yoga all the way and practice anusara in the Algarve, stay on the south coast and add a spot of surfing, or head to the mountains for massage and mud baths.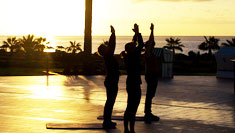 Spain
Spain is bursting at its sunny seams with yoga holiday options – some are focused on relaxation and will let you nip out for the odd sangria and others are very much about detoxing, serving up vegetarian food alongside an extra helping of lessons and workshops to help you sculpt, tone and transform; all include yoga, though how much is up to you.

Hello.
If you'd like to chat about yoga holidays or need help finding a holiday to suit you we're very happy to help.
Rosy & team.
01273 823 700