We've picked out our top 10 July holidays. They cover everything from cruising Southern Europe under sunny skies to enjoying the fresher side of July around Scotland's islands. Activity-wise, there's hiking, biking and wildlife watching, though you might prefer to take it easy on a yoga holiday.
1. Sailing in Croatia
Make your way through the waters of the Elaphiti Archipelago on a 10-person catamaran. Water-based action involves paddleboarding, kayaking and snorkelling. There's enough room on board for bikes, so you can cycle around national parks, ancient villages and vineyards when you hit dry land. July is peak season, so Croatia has crowds – but you should be able to avoid them out on the water.
If you'd like to chat about Best places to go in July or need help finding a holiday to suit you we're very happy to help.

4. Swimming with wild dolphins in the Azores
The Azores attract huge numbers of wild dolphins and you can experience their underwater world on a small group trip, usually suitable for ages seven and up. You'll be fully trained and prepped before entering the water and will have at least three chances to swim with them during a week-long trip. On dry land, make some time for discovering the islands' wild volcanic origins.
5. Eco lodge stay in Devon
Enjoy the wilds of Devon from the safety of a characterful lodge, with gorgeous views over farmland, where butterflies and swallows dart about the grasslands. Days can be spent hiking the country's many walking trails or exploring the beaches of the Jurassic Coast. At night, unpolluted skies are a marvel for stargazers.
Our top selling trip:
Devon eco lodge accommodation
See all our trips:
Devon holidays
Read more:
Devon travel guide
7. Orangutans in Borneo
Technically, you can see orangutans all year round. July, however, times with the sunniest and driest months in Malaysia and Indonesia, as well as the beginning of school holidays. Festival fever hits Borneo in July too. It's a great time to be on the island, but also a reminder of why it's best to travel with experts who can secure accommodation well ahead of time.
8. Adrenalin-rush adventures in Montenegro
One of the best adventure travel destinations in Europe, Montenegro has mountains to climb, rivers to raft down and canyons to leap through. Small group multi activity holidays here aren't for softies – a week here will bring plenty of challenges and you can try out a new adventure sport every day, whether that's trekking to the peak of Bobatoc Kuk or quad biking through the wilderness.
Our top selling trip:
Montenegro adventure activity holiday
See all our trips:
Multi activity holidays in Montenegro
Read more:
Montenegro multi activity holidays travel guide
9. Yoga & walking in Austria
There can be few better places for a yoga holiday than high up in the East Tyrol mountains, where downward dogs come with a dramatic mountain backdrop. Travelling in a small group, you'll stay in a stylish mountain house with nutritious plant-based meals included. When you're not bending and stretching, the mountains are yours to explore and spotting rare wildlife such as ibex is almost a daily occurrence.
Our top selling trip:
Austria yoga and walking holiday
See all our trips:
Austria holidays
Read more:
Austria walking holidays guide
and
Austria travel guide
10. Walking & cooking in the Spanish Pyrenees
A small group holiday mixing expert cooking lessons with gentle walks through some beautiful and non-touristy areas of the mountains is tonic for the soul. It's a great way to forge new friendships, too. You all stay in the same atmospheric farmhouse and groups tend to be small and convivial, so it's an excellent choice for solo travellers.
More Best places to go in July articles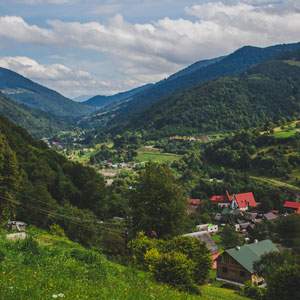 It's difficult choosing where to go on holiday in July. We reveal where to avoid the crowds.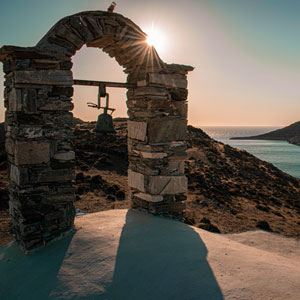 Where to go on holiday in July depends on whether you fancy relaxing or getting active.