Cultural tours in Croatia
Island culture in Croatia traditionally revolves around fishing, farming and grape growing; but you wouldn't think it if you'd arrived at a heaving ferry terminal during July and August.

"Croatia's island culture hasn't changed much over the years" explains Una Ivanić from our Croatia sailing specialists Huck Finn Adventures. "Although some places are very touristy, it hasn't taken over the traditional village way of life. Island villages, in the main, have kept their cultural identity. They're agricultural, fishing and wine producing communities. In fact, the entire coastline of Croatia – the sun and the mountain slopes – is very suitable for growing grapes."

Croatia has some exceptional cultural sites to visit, including Dubrovnik and the Old Town of Trogir near Split. It's much more geared up for tourism than other Balkan nations – which means that the more popular places often get very busy, especially during the summer.

To really uncover the culture of Croatia, you'll need to think about when you're going to travel. Dubrovnik, for example, while subject to a relentless stream of cruise ships in summer, is a different place in winter.
Tomi Coric, the founder of Epic Croatia, one of our Croatia cultural holiday partners, believes the time of year that you visit can make a big difference: "I like Christmas and New Year in Dubrovnik – there are hardly any tourists and it becomes a real town again. The weather is mild and dry and families all go out in the streets together. The town is decorated and there are lots of things to do outside, such as traditional acappella singers and concerts. It is a very special time of year here."

Zagreb, the capital, on the other hand is much quieter in summer. This is because many Zagrebians head for the coast on their holidays and for the weekend. Zagreb's not necessarily somewhere that lots of tourists think of visiting and you can stroll around the farmers' markets, city museums and art galleries with fewer crowds.

Timing a cultural tour of Croatia to coincide with traditional seasonal events is a good idea. Farming villages in Konavle Valley still rely on water mills, vineyards, and fig, almond and olive orchards to support sustainable rural lifestyles, so harvest is a great time to see all of this in action.

From sailing holidays to walking and wine tasting tours – if you're looking to uncover Croatia's cultural heritage, read on...
In summer Croatia's islands such as Korcula, Hvar and Pag have a never-ending flow of visitors, which can bring its own problems. Restaurants and hotels hike up their prices and souvenir stalls sell everything and anything, not all of which is made in Croatia. Sailing allows you to venture to quieter areas and gives you the freedom to move on if somewhere is busier than expected. This is where the knowledge of someone like Una Ivanić at Huck Finn Adventures is invaluable.
"When we visit Mljet in summer, we sail to the other end of the island, away from the big souvenir shops and fancy restaurants in places like Prapratno and Sobra" Una explains. "There's a very small village called Soline. Not many tourists know about it and you wouldn't find it unless you wandered there by accident. That's where Ana and her family live. Their makeshift restaurant is a fantastic place to eat and they serve the best cooked fish on the island at the best price."
Not only does sailing give you a chance to discover real life on the islands, but you'll also get to learn more about the region's cultural heritage. Local authorities have done very little to promote the history of Croatia's islands. A
Dubrovnik and islands activity holiday
lets you discover traditional culture both on and offshore.
You don't have to look very far inland to get a taste of the past: "A unique feature of the Croatian countryside is the dry stone walls" says Una. "This is where moderate-sized stones are placed on top of each other without any cement to hold them together. People still do this today in Croatia; it's quite unique for the Mediterranean and part of our original culture. Not everything is done by machines."
Taste the cultural difference
There are plenty of regional differences when it comes to Croatia's culinary heritage. Seafood dishes are more prevalent along the Adriatic, but the further you move inland the more meaty the dishes become.
Black cuttlefish risotto,
brudet
(seafood stew), and
sarma
(mince and rice wrapped in
saukraut
or cabbage) are all popular Croatian dishes to try if you're close to the coast. Peka, on the other hand – a traditional oven-cooked lamb hot pot – is always best from a village
konoba
(tavern) further inland.
Peka usually requires at least two hours' notice to prepare. Groups will often order a round of
rakija
and a plate of dried figs, smoked ham and olives, and sit back and wait for the smells to waft in from the kitchen.
Croatians living in rural areas have traditionally produced their own food and drink, and welcoming glasses of home-made fruit schnapps or brandy are still supplied when you step over a farmhouse threshold. Viticulture, too, is a very important tradition on the sun-kissed slopes of the south.
"The Peljesac Peninsula is a wine growing area between Dubrovnik and Korcula Island" Tomi Coric, from our Croatia experts Epic Croatia knows where to find the best local wines. "The route through the peninsula vineyards is great – one of my favourites. I also really like the countryside between Dubrovnik and the Montenegro border. It's nice and green, with cypress trees, villages, small farms and vineyards."
Walking and wine tasting holidays in Croatia
are the perfect way to discover the local rural culture one vineyard at a time. The Peljesac Peninsula is a great place to start a tailor made tour and the medieval town of Ston has some wonderful local cellars to explore.
Our top Croatia Holiday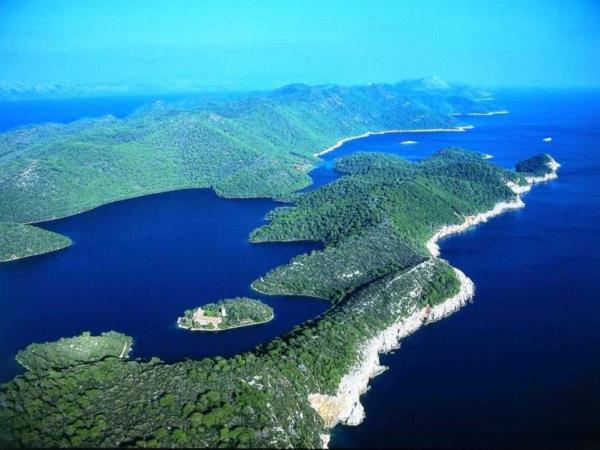 Take your time exploring the Adriatic coast and islands between Dubrovnik and Split
From
£625

to

£950
10 days
ex flights
Tailor made:
This trip can be tailor made throughout the year to suit your requirements
If you'd like to chat about Croatia or need help finding a holiday to suit you we're very happy to help.

Cultural trips across the Balkans
Crossing borders as you travel between the Balkan nations of Croatia, Montenegro, Bosnia and Herzegovina, and Slovenia is a great way to compare and contrast the culture of each country.
One clear cultural difference that you'll find on a
Balkans cultural holiday
is religion, unfortunately at the root of many of the region's all too recent conflicts. A tour of the Balkans as part of a small group will inevitably include visits to places of worship, such as the 12th-century Church of the Holy Spirit in Slovenia or one of Sarajevo's many churches, mosques and synagogues.
From Catholicism in Croatia to Islam in Bosnia-Herzegovina and Eastern Orthodox Christianity in Montenegro – finding out more before you go is an important part of travelling respectfully. Ask your guide what to wear and how to act when visiting a cathedral or mosque. Even if you're not religious, visiting a place of worship always provides a fascinating insight into a country's cultural heritage.