LGBT Japan holiday advice

Historically, Japan's theatre, artwork and literature have acknowledged and even celebrated homosexuality, with references dating back as far as a thousand years

In Japan, the acceptance of homosexuality is a largely informal affair. While same sex sexual activity has always been legal in Japan, aside from a brief period in the 1880s (largely due to Western influence), same sex couples are not currently afforded the same legal rights as heterosexuals, same sex marriage is not permitted, and outside of a handful of city districts, even same sex partnerships are not legally recognised. This can cause huge problems for couples wishing to rent homes together (marriage certificates are often used as authorisation), as well as for anyone trying to visit a same sex partner in hospital where evidence of the relationship may be required.
Given that granting these rights is supported by just over half of the Japanese population, we remain hopeful that things will continue to progress – if not as rapidly as we would like. But the LGBT rights movement is definitely gaining momentum, aided by a number of openly LGBT politicians now holding office. In 2009, for example, local authorities were instructed to issue the relevant certification to citizens who wished to have a same sex marriage ceremony abroad, and debates about whether these marriages should now be recognised in Japan are ongoing. People who have undergone gender reassignment surgery were granted the right to change their legal gender in 2009, and six wards currently recognise same sex civil partnerships – with campaigners putting pressure on more local authorities to do the same. In Kyoto, some temples now host same sex weddings. While these are still not legally accepted by the government, it has a symbolic importance and creates a wider general acceptance of such ceremonies.
Attitudes towards the LGBT community
In general, Japanese society is tolerant towards same sex couples and transgender people, and LGBT tourists here should not encounter harassment or discrimination. Personal issues are considered just that – and privacy is respected. Foreign travellers may well find themselves being looked at simply for not being Japanese – out of curiosity, more than anything else.
However, it's worth bearing in mind that Japan remains a very traditional and conservative society, and public displays of affection are not in keeping with Japanese culture. Couples of any sexual orientation should avoid kissing and putting their arms around each other in public; even holding hands is uncommon outside of the most liberal, urban districts. Added to this is the deeply embedded culture of politeness and respect; even if you are behaving in a way which makes someone feel uncomfortable, they are unlikely to call you out on it. We would ask all travellers to be conscious of this, to observe the behaviour of those around you, and do your best to treat your hosts with the same amount of respect as they afford you – whether this means not kissing in public, or not pointing cameras in people's faces.
Finally, as is the case in most countries, there are substantial differences between attitudes towards homosexuality in rural areas vs. large cities, and by older people and younger generations – the latter in each case being far more open minded. Worth bearing in mind is the Japanese insistence on tradition; an opposition to same sex marriage or transsexuals may well have more to do with these not being "traditionally" Japanese, rather than concepts which offend in themselves. Incidentally, Japan's main religions – Shinto and Buddhism – are not critical of homosexuality.
Requesting a double room should not be an issue in hotels and most traditional ryokan inns. But for same sex couples staying in rural areas and villages, do check with your holiday company on local attitudes towards homosexuality, and if they have spoken to the accommodation about same sex couples sharing rooms. This is especially important if staying in a minshuku – a small, family-owned, budget accommodation similar to a B&B or farmstay. These are typically found in rural areas and villages which are too small to have hotels.

Japan's cities – particularly Tokyo and Osaka – have thriving gay scenes. Tokyo alone has over 300 gay bars, with Shinjuku ni-chome famed as the hub of LGBT culture. Trickier than being gay here, though, is being non-Japanese, with most bars and clubs difficult to find for those not in the know, as well as being unwelcoming to non-Japanese-speaking foreigners. This is where travelling with a knowledgeable tour operator will come in particularly handy for anyone hoping to seek out anything other than the most famous clubs, and good guides will know which are most open to tourists. Fortunately, most venues have a 'gay-mix' policy which means that travellers in mixed groups will be able to enjoy the bars. Meanwhile, the general atmosphere of respect as well discretion exercised by couples of all sexual orientations means that visiting non-gay bars will not be an issue for gay couples.
One possibly unexpected advantage of travelling to Japan as a same sex couple is that you will be able to enjoy onsen hot spring baths with your partner. Onsen are generally not mixed sex, so heterosexual couples will be separated. It's worth noting that the majority of onsen do not admit bathers with tattoos, apparently to prevent gang culture – although small tattoos may be permitted, particularly for non-Japanese visitors (or can be covered up with discrete patches). And of course, the same rules on PDAs apply. There are plenty of etiquette issues and rules surrounding onsen – again, your tour leader or holiday company will be able to advise.
While all the tour operators we work with describe themselves as LBGT friendly, it is worth asking questions to learn more about how this is put into practice in their Japan holidays. It is easy to operate an LGBT-friendly tour in liberal Tokyo; however, it is less straightforward to incorporate village tours and family-owned accommodation into the itinerary. Good operators should be able to share information about customs and beliefs – not just for Japan as a whole, but for individual regions, religious sites and places of special interest across the country.
Our Japan LGBTQ Holidays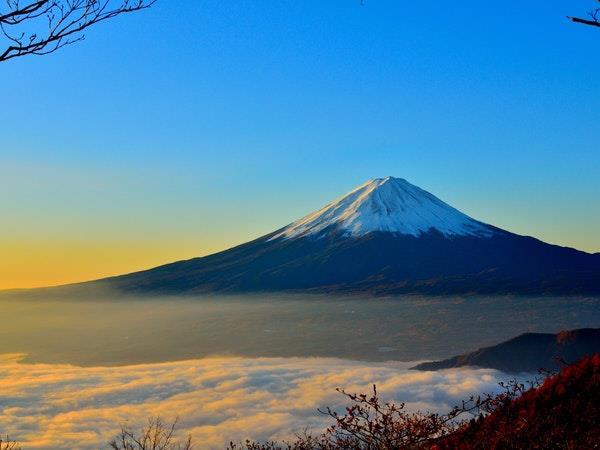 Experience Japan's cities, mountains and fascinating culture
From
£3835
13 days
ex flights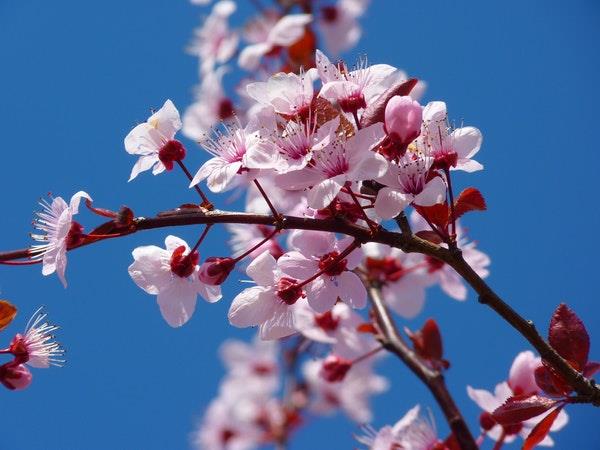 Discover authentic Japan in one incredible itinerary
From
£3295
14 days
ex flights
If you'd like to chat about Japan or need help finding a holiday to suit you we're very happy to help.

Tokyo Rainbow Pride
– early May. This weeklong festival includes a huge Gay Pride march on the final Sunday, in Shibuya district, centred on Yoyogi Park. Thousands of participants in fancy dress now celebrate this event, which was only launched in 2012. It is becoming increasingly more mainstream, and now attracts big-name sponsors.
Kansai Rainbow Parade
– October. Osaka is Japan's second city when it comes to LGBT venues and events. The Kansai Rainbow Parade is held here each year in Ogimachi Park. Speak to a specialist tour operator If you are interested in participating, as the event is particularly local, with little information available for English-speaking travellers.
Rainbow Reel Tokyo
– two weeks in July. Formerly the Tokyo International Lesbian and Gay Film Festival, this event has been running for over two decades in the city.