The west looked on in disbelief at the devastating footage of Japan after the 2011 earthquake and tsunami, when whole towns crumbled and nearly 16,000 people perished. This was the biggest earthquake in Japan's history. The Japanese people seemed to react with sadness, of course, but also with calm, respect and serenity as they grieved. Their country might explode or implode, but the Japanese never seem to crack. We can analyse it, envy it, want to 'fix it' or we can, simply, just admire it and, as visitors, be utterly charmed by it. This strength of character has been formed by a very clear set of traditions that have been preserved and passed down through generations and, although people are in no way adamant that visitors follow all their ways, if these images of human coping filled you with awe, it would be only decent to learn by example, and share in their Zen like respect.
Bathing
is huge here, with bathhouses or sento on every street corner. They are segregated, so no worries on that front, and you do go in stark naked. Just make sure you soap and rinse your body before getting in the bath. In homes, baths are also a big part of the family ritual, with the water being kept hot, and then each family member taking a dip, one by one, in a strict order of course. Guest first, then the oldest male and female of the house and working down in age.
Bowing
is also big. And the bigger the bow, the deeper the meaning generally. And, if someone holds a bow to you for more than about three seconds you are expected to bow back again, until the bows become shorter. Many Japanese people will, however, shake your hand. On the subject of hands, look out for trays beside the tills in shops, as these are where you are meant to put your money when paying for goods, and not put it into the till operator's hand.
Gift giving
sums up the generous, polite side of Japanese. And the way they wrap them represents their attention to detail and love of all things pretty. However, they don't have to be big gifts, with simple fruits often being exchanged between neighbours. It's a lovely habit to get into. And if you give one, you will always get one back. The most important bit of the gift game is to denigrate the gift you give, and praise the one you receive. For the visitor, it is a daily dose of theatre really. Embrace and enjoy.
The last but definitely not least thing to enjoy is the food. There are so many rules, but generally, if you say itadakimasu before you start, similar to bon appetit, you will hit the ground running. Eat everything on your plate if you can, otherwise you will be given more. Which is fine, if you want more, of course. You can bring your rice or soup bowl up to your mouth to make sure it doesn't spill, but putting soya sauce onto white rice isn't cool. Just dip your food into a small bowl of it if you want. And just as you wouldn't blow your nose in your napkin, don't wipe your face with the hot towel. In fact, blowing your nose in public, period, won't win you friends.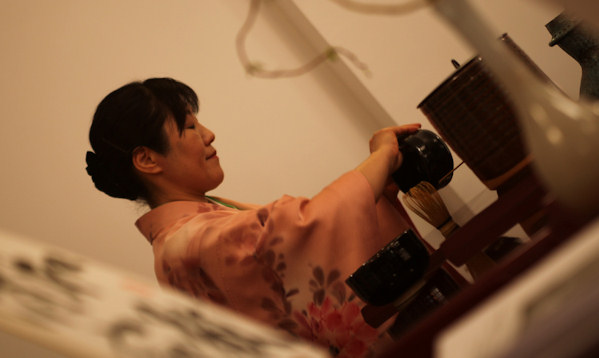 What you can do
Make sure you get all the information you need before travelling in Japan from your tour operator about respecting cultural traditions. Read up before you go, and do try and learn some of the language. Politeness is key in Japan, and learning to say please and thank you in their language goes a long way. But don't get too uptight about it. The Japanese are very accepting of foreign visitors, and are too polite to be offended by our faux pas. Top movies to catch before you go are Jiro Dreams of Sushi, and Departures, to give you a great sense of duty and honour that trickle, nay gush, through Japanese culture.