Shopping advice
Ruth Hubbard, Product Manager of one of our suppliers, Inside Japan Tours gives top Japan travel advice: "We don't recommend the tuna auction at the Tsukiji fish market in Tokyo anymore as this is a working fish market. Tourists were really getting in the way of people working there, and we felt uncomfortable with it. If you want to go, you can do so at four in the morning and get one of the first come first served 100 tickets to witness the tuna auction. However, if you want to go along at 8-9am you still get the feel of the market, and there are loads of sushi restaurants for a sushi breakfast."
Jeremy Spencer of one of our suppliers, Oku Japan:
"The food halls of big department stores are wonderful places to wander around, trying out samples of things they give out. Mitsukoshi is the most upmarket store, such as the one in the Ginza area of Tokyo."
Festival advice
Ruth Hubbard, Product Manager of one of our suppliers, Inside Japan Tours:
"One of my favourites is the Sappora Snow Festival in February, with giant ice sculptures and ice bars. I also love the really traditional Gion Festival in Kyoto, in July, when people put on their traditional clothing and parade through the streets. It is fantastic."
Packing advice
Jeremy Spencer of one of our suppliers, Oku Japan has some sound Japan travel advice:
"Take cash, as there is a good chance you will find yourself in a position where you can't get your card to work in machines. The Japanese banking system is actually a little behind. The post office ATM's do work with overseas cards, which is great. I got cash out from a remote spot on the Kumano Kodo trail, which is bonkers!....and my other tip is to take ear plugs. Because if you are staying in a traditional Japanese accommodation, it could be that your room is only separated from the neighbouring room by sliding screens."
Getting around in a wheelchair
Japan is generally very easy for people with mobility issues to explore, especially cities such as Tokyo and Osaka. Public transport is wheelchair accessible, and there are a growing number of accessible accommodations. Many major temples now have ramps fitted, as do other popular attractions, and specialist tour operators can help with everything from hotel room floor plans and suitable restaurant recommendations to comprehensive support while you're there.
Our top Japan Holiday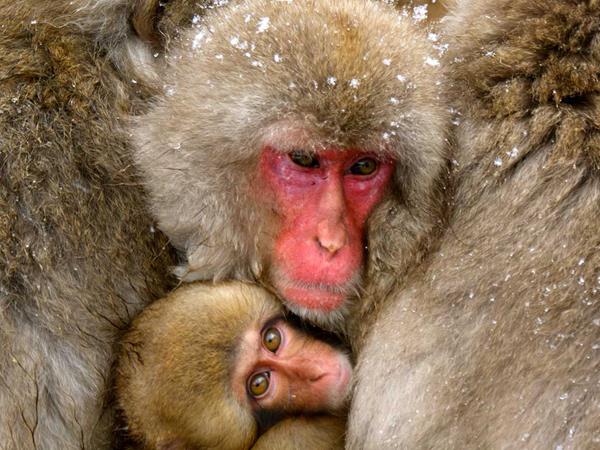 Whistlestop Japan highlights with an expert tour leader
From
£2660

to

£3650
14 days
ex flights
Small group travel:
2023: 26 Jun
2024: 19 Feb, 4 Mar, 11 Mar, 18 Mar, 25 Mar, 1 Apr, 8 Apr, 13 May, 27 May, 10 Jun, 1 Jul, 22 Jul, 19 Aug, 2 Sep, 16 Sep, 30 Sep, 7 Oct, 14 Oct, 21 Oct, 28 Oct, 11 Nov, 25 Nov
If you'd like to chat about Japan or need help finding a holiday to suit you we're very happy to help.

HEALTH
It is much hotter than you might think in Japan in summer, so do protect yourself with suncream and keep hydrated, especially in the mountains.
As a culture, cleanliness and hygiene is key, and so there are rarely any issues. Tap water is drinkable everywhere.
Carry tissues as most public toilets don't have loo roll.
Japanese people do not appreciate you spreading your germs, and many wear masks in public. So cover your nose and mouth if you sneeze and use hand sanitizer if you can. At least to show willing.
Smoking in public places still hasn't been banned in Japan, but attitudes have changed rapidly, and most places are anti-smoking these days.
Of course, The Foreign and Commonwealth Office (FCO) advises against all travel to the exclusion zones around the Fukushima Dai-ichi nuclear facility.
Check with the Japanese embassy before you travel that your prescription drugs are legal in Japan. You might need to buy a local alternative if not.
In an emergency, dial 119 for fire or ambulance services. Police are on 110.
SAFETY
The emergency number for police is 110.
Crime rates are negligible in Japan, and it is well known to be one of the safest countries to travel in the world. You can travel easily as a woman alone in Japan although common sense prevails of course.
Always check in with the Foreign and Commonwealth Office (FCO) for any recent updates.
During typhoon season, you will be given good warning. Top tips include staying inside, and making sure any loose objects such as your bike, are secured. Draw your curtains in case the window glass cracks and, if severe, move into a room with no windows. And stay clear of the sea, as typhoons usually lead to high tides.
Drugs are neither hard nor soft in Japan, and possession of both can result in a prison sentence.
As we know, earthquakes do happen. There are a few basics to follow, such as stay inside the building. You are generally safer in than out. Keep the door ajar with a heavy object. And stay away from brick walls, windows or heavy objects. The US Federal Emergency Management Agency is a good source of safety advice when it comes to earthquakes. If you are near the sea during a big shake, head to higher ground as quickly as possible.
Japan tips from our travellers
At Responsible Travel, we think the best people to advise our travellers are often... other travellers. They always return from our tours with packing tips, weather reports, ideas about what to do - and opinions about what not to.

We have selected some of the most useful Japan travel tips that our guests have provided over the years to help you make the very most of your holiday - and the space inside your suitcase.

Chat to Japanese people as you go – they are so friendly! I had great chats.

"Fuji. The website says we climb in the day, we climbed at night. Definitely the best way to do it - but you need to tell us beforehand so that we bring proper kit. I didn't take a fleece, as thought that I'd take the chance as to whether it would be cold at the top during the day. If I'd have known that I was going to be at the top at 5am, I'd definitely have taken it." – Simon Toller

"I recommend having a half-day guide in Tokyo and Kyoto. We learned a lot about castles and temples based on the guides' expertise." – Sally Vogl

"I felt quite safe walking about on my own in Japan and even though I can't speak the language people were very helpful in the street if I needed to ask directions, so long as I had a map to point to! Always carry the name and address of the accommodation you are staying at with you so that if needed you can get a taxi to take you back if you get lost. Carry the mobile phone number of your guide with you at all times. Even if you don't have a mobile phone that works in Japan, you could ask someone to ring the number for you." – Ruth Hamer

"Chat to Japanese people as you go - they are so friendly! I had great chats with people on the trains, in the onsen, in the grounds of places we visited, at the sumo! It made it all the more interesting.... plus - check the weather & be prepared..." – Julia Young

Fuji. The website says we climb in the day, we climbed at night. Definitely the best way to do it.