Best places to go on holiday in February
Southeast Asia is one of the best places to go on holiday in February. It's dry and warm, but not too hot. It's an in-demand month for wildlife tours, too: February is one of the top times for tiger safaris in India and Nepal, Costa Rica wildlife tours are popular, while in Antarctica it's whales watching voyages that are at their peak. Lots of schools take a break in February, so families take on the Northern Lights, husky safaris and the snowy slopes in Europe. South American regions like Patagonia and Ecuador are at their best now; the trouble with Patagonia is that everyone knows it, so expect company. Carnival is also celebrated in dozens of countries, from Italy to Trinidad, so now's the time if you're keen to join the fiesta.

Read on to discover the best places to go on holiday in February.
Our Where to go when Holidays
The Americas & Caribbean
Costa Rica is dry and mostly sunny, so this is a great time for wildlife and activity holidays – particularly families on their school break. You're still in the rainforest, however, so remember to pack your waterproofs.
Being on the equator, you'll be told that Ecuador has no 'best time to go' as its climate is pretty constant. However, we think February is a great time to visit the mountains and coast, as you'll miss the school holiday crowds – though the Amazon region could be flooded.
The Galapagos Islands enjoy calmer seas and warmer weather, making this quarter of year the best time to visit, despite the greater chance of rain.
This is the most popular time of year for Patagonia, with summer warmth, long days and access to the whole region. This does also mean that it's busier, and that prices will rise; be sure to book well in advance.
Antarctica
Whales are at their most abundant in Antarctica in February.
Asia
It's good sailing weather in Burma, where temperatures are hot (but not too hot) and rainfall is nearly zero.
This is one of the top times for tiger safaris in India and Nepal. Kerala in southern India is a great destination right now, too.
Wildlife is plentiful in Yala National Park, Sri Lanka, and whales can be seen off the coast. Stick to the southwest for the best weather.
Thailand is a good call in February, particularly for families who'd like to visit an elephant sanctuary on their school break.
Australasia
Avoid the sweltering Australian mainland and head to under-visited Tasmania, which wakes up under some of its warmest – if still mild – temperatures. Self drive holidays are a treat at this time of year.
The Caribbean
February is one of the cheapest times of year to go to Cuba, as it's just at the beginning of the tourist season. The evenings can be chilly, but there's not much rain, the sun shines, and day temperatures are a comfy 25°C.
Europe
Italy and Spain's mountains have plenty of snow for winter activities – and you can always head back down to the milder coastal areas, where a swathe of wellness holidays kick off around now, including yoga and fitness retreats.
The Portuguese Algarve is pretty sublime in February, especially for families looking for a week in the sunshine minus the summer crowds.
The 24-hour darkness has lifted in Sweden, Finland and Norway, but the snow remains – as do the Northern Lights. This is a great time for a family winter activity holiday packed with snowshoeing and skating, husky sledding and meeting the Sami.
Our top Where to go when Holiday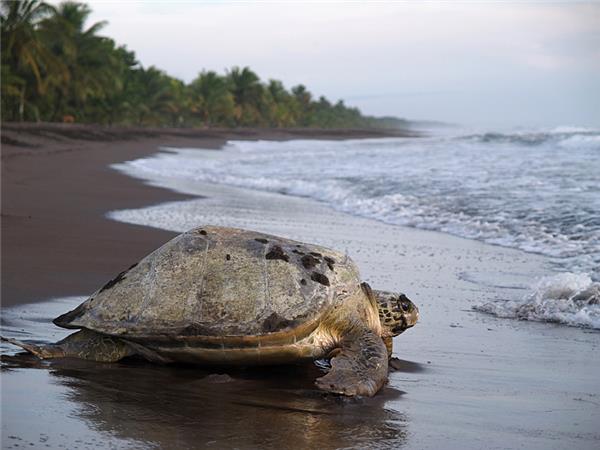 An amazing variety of Costa Rican wildlife
From
£3649

to

£4949
16 days
inc UK flights
Small group travel:
2022: 8 Oct, 15 Oct, 3 Nov, 5 Nov, 24 Nov, 26 Nov
2023: 9 Mar, 16 Mar, 18 Mar, 23 Mar, 25 Mar, 29 Mar, 1 Apr, 8 Apr, 15 Apr, 22 Apr, 29 Apr, 6 May, 20 May, 8 Jul, 22 Jul, 29 Jul, 5 Aug, 12 Aug, 19 Aug, 26 Aug, 2 Sep, 16 Sep, 30 Sep, 7 Oct, 14 Oct, 28 Oct, 2 Nov, 4 Nov, 9 Nov, 11 Nov, 16 Nov, 18 Nov, 23 Nov, 25 Nov, 16 Dec, 21 Dec
If you'd like to chat about Where to go when or need help finding a holiday to suit you we're very happy to help.

Where not to go on holiday in February
Brazil. The Pantanal is flooded, so much of it is inaccessible; the north is unbearably hot and Brazilian holiday season means that beaches and hotels are booked out with local tourists; more importantly, it's Carnival month. If you do want to join the party, be sure to book well in advance: hotels and flights will fill up and prices will soar. Northern China plunges to -40°C, so you're best visiting the south, including Hong Kong. Greece is surprisingly cold and wet, plus sea conditions put a stop to whale and dolphin watching trips. Madagascar. Two words: cyclone season. The Inca Trail closes throughout February for maintenance – and it's incredibly wet and miserable in the Peruvian Andes. The Amazon is also likely to be flooded, making travel difficult. Northern Spain and northern Portugal also have a distinctly chilly climate at this time. Some hotels and restaurants in rural Scotland may close through winter, with the exception of ski facilities.
More about Where to go when