Best places to go on holiday in November
Always dreamed of a Shackleton-style voyage? November is the best time to go to Antarctic before the Southern Ocean summer melts the most impressive icescapes. Japan shines with autumn foliage at this time of year. Off season means yoga retreat season in Spain. And if you donít mind a bit of rain, itís the peaceful low season in Spain, Kenya and Tanzania, and Borneo. Keep reading to find out the best places to go on holiday in November.
Our where to go when Holidays
Africa
November is the start of winter in Egypt Ė the best time for a cruise down the Egyptian Nile.
This is the season of the Ďshort rainsí in†Kenya†and†Tanzania, so itís quieter and has lower prices. The rains shouldnít disrupt travel and they freshen up the dry landscape.
Itís baby lemur time in†Madagascar.
Hiking in Morocco is still popular around now, as itís not too hot. Itís also date harvest time in some regions.
November is a great month to be in Namibia: itís the beginning of safari season, the whales are in town, and itís the Windhoek Jazz Festival.
The rainy season starts now in South Africaís†Kruger National Park, but the rain tends to fall in short, sharp bursts. You can miss the school holiday crowds (local and international) and find some good deals if you travel now. Youíll also catch some migratory bird species.
The Americas & Caribbean
Cuba experiences some serious downpours, but thatís a good excuse to book a salsa holiday before the Christmas crowds arrive.
Antarctica
Nowís the time to head to†Antarctica†for pristine snowscapes and the largest icebergs, before the summer warmth kicks off a giant thaw.
Asia
Bhutan is at its best around now, thanks to a triple-whammy of autumn colours, the crane migration and near-weekly festivals. You can expect a chill in the evenings.
Welcome to Borneoís low season, when you can visit orangutan sanctuaries minus the crowds. Itís worth putting up with the rain showers.
Kerala†in southern India is a great destination for some sun. Itís also time to celebrate Diwali all over the country.
Japanís autumn colours are glorious right now, particularly around Tokyo and Kyoto. Just be aware that itís still typhoon season.
This is your last chance to go scuba diving in Jordan, before the warm sea temperatures and abundant sea life disappear. The likelihood of rain increases around now, but the air cools to a tolerable hiking temperature.
November is one of the best times for exploring Lebanon.
This is a great time to go trekking in†Nepal; youíll miss the summer monsoons and winter freeze.
Northern Vietnam,†Cambodia,†Burma and†Thailand†are all dry and warm, but not too hot.
Our top where to go when Holiday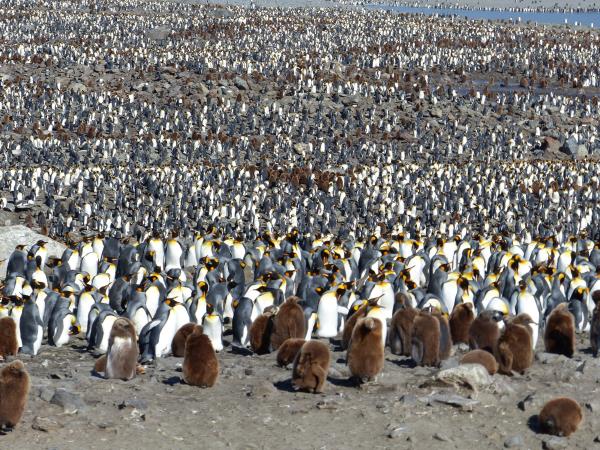 Water, wilderness and breath-taking wildlife
From
£7990

to

£17450
22 days
ex flights
Small group travel:
2020: 1 Nov, 9 Nov, 10 Nov, 16 Nov, 1 Dec, 2 Dec, 8 Dec, 18 Dec, 20 Dec, 22 Dec, 27 Dec
2021: 3 Jan, 6 Jan, 10 Jan, 12 Jan, 17 Jan, 19 Jan, 20 Jan, 22 Jan, 2 Feb, 10 Feb, 16 Feb, 23 Feb, 24 Feb, 27 Feb, 10 Mar, 22 Oct, 25 Oct, 5 Nov, 6 Nov, 23 Nov, 24 Nov, 25 Nov, 26 Nov, 13 Dec
2022: 11 Jan, 14 Jan, 15 Jan, 21 Feb
If you'd like to chat about where to go when or need help finding a holiday to suit you we're very happy to help.
Where not to go on holiday in November
This is the wet season in†Borneo. Although you can still visit, climbing Mount Kinabalu and visiting the Kinabatangan River area are not advised at this time due to poor weather conditions and possible flooding.
Finland†and†Scandinavia†experience the worst of all their seasons. Itís dark, cold and damp without the snow, so both summer and winter activities are a write-off. Wait a month or two for fairy-tale winter scenes.
The†northern regions of Spain and Portugal†have a distinctly cold, grey and drizzly climate in winter.
More about where to go when