Best countries to go in November 2023
November in the Northern Hemisphere tends to be a grey, drizzly and unappealing month, when the thoughts of many will naturally turn to fleeing abroad. And why shouldn't they when – as our guide to the best places for a November holiday travel guide explains – there's an enormous variety of adventures available.

November can see you sailing the Nile, spinning around a salsa class in Cuba, or on safari in Namibia.

You can strap on your boots for a pilgrimage walk in Japan, go on a long-distance trek in the sun-splashed Canary Islands, or traverse the Inca Trail to Machu Picchu. You can swim with orcas, photograph orangutans in Malaysian Borneo, and volunteer with monkeys in South Africa. We say activate, don't hibernate, in November. Read our guide to find out more about the best places to go on holiday in November.
November holiday activities
Hiking
While in some countries November is a time to think about hibernating, in others it's a great month to lace up your boots and head into the great outdoors. Trek legendary pilgrimage routes in
Japan
such as the Nakasendo Trail or the Kumano Kodo with the autumnal foliage as your backdrop. You can also roam Morocco's
Atlas Mountains
with a guide and a mule by your side, or enjoy a relaxed walk to the Machu Picchu citadel on Peru's iconic
Inca Trail
– November is just on the cusp of the wet season.
Dancing
November is a fine month for strutting your stuff on a salsa dancing holiday in South America and the Caribbean. In
Colombia
, the rainy season is ending and the sweltering temperatures falling, while
Cuba
is balmy and not too rainy in November. During the days you'll practise your moves with your fellow students (beginners more than welcome), and in the sultry evenings you can show them off on the dance floor – your expert instructors will always know the best places to go every night.
Small ship cruises
Small ship cruises are all the rage in November. It's the start of
Antarctica
cruising season, and also a cooler month for sailing the ancient sites along the
Nile
in Egypt. You can take a romantic cruise around the Marquesas Islands of
French Polynesia
, which have inspired writers from Herman Melville to Robert Louis Stevenson. Or hop on and hop off a cruise around the
Galapagos Islands
, which teem with wildlife like giant tortoises and blue-footed boobies.
If you'd like to chat about Best places to go in November or need help finding a holiday to suit you we're very happy to help.

Wildlife watching
November is low season in
Malaysian Borneo
, the rainforests by now starting to see a lot of, er, rain. But the orangutans are still there, and the vital sanctuaries that protect them and other wildlife still need volunteers in November. Scuba diving in the
Galapagos Islands
is especially good in November. Plankton-rich waters attract a variety of marine life and young sea lions are delightfully playful. Self drive holidays in
Namibia
let you plot your own itinerary: November is a good month for whale watching off the coast and marks the end of peak season in Namibia's superb game reserves. For an up-close look at one of nature's great predators, November is the best time to admire orcas in
Norway
.
Cycling
Saddle up for an adventure – November is an ideal month for cycling holidays around the world. You can pedal past Petra and through Wadi Rum in
Jordan
, or around ancient archaeological sites in
Greece
. Cycling holidays in
Cuba
naturally take in a generous spread of Caribbean beaches along the way. You can also find fascinating cultural tours of
Vietnam
and Kerala in
India
, cycling routes that keep you to back roads lined with small villages that see few tourists.
More Best places to go in November articles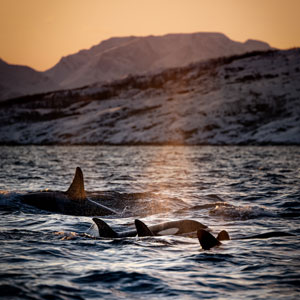 Looking for the best places to go on holiday in November, look no further.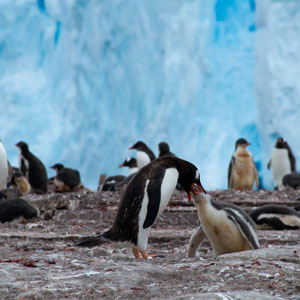 Our top 10 November holidays promise a fab range of destinations and experiences.