Best time to visit South America

There's a time for everything on a continent contrasting humid tropics and scorching desert with Andean and Antarctic cool.

September to November is often thought of as the best time to visit South America. Several countries experience springlike conditions, with numerous wildflowers and newborn animals appearing with the rise in temperatures. Really, though, the vast size, altitude contrasts and varying weather in South America means there is no single best time of year to visit. June offers cool, dry weather in the Galapagos, a steamy 30°C in the Amazon – but snow and ice will shut down much of southern Patagonia, which is best visited from November to February. Steep contour shifts can mean balmy temperatures on Chile's coast but a snowy 5,000m chill just 100km away.
When to visit South America
The further south you go, the more seasonal the climate, with the latitude around Buenos Aires and Santiago experiencing hot summers and chilly winters. Further south, think more Scandinavian weather conditions - cooler summers, more storms, and deep snow in winter. Remember that the southern hemisphere seasons are reversed - with summer roughly November to February, and winter in June to August. Peru is pretty much a year round destination thanks to its proximity to the equator. However, visit between January and March and you'll be slap bang in the middle of the rainy season. The Inca Trail closes for maintenance throughout February. Northern Argentina and Chile along with southern Brazil experiencing summer temperatures all the way from November through to March and April where coastal towns and beaches tend to attract the crowds. At this time, Patagonia is at its warmest and most accessible - particularly in the far south, which gets cut off during the harsh winters. Many place here will shut up shop from June until September. South America is well known for Easter celebrations so bear this in mind if you're planning on travelling or finding somewhere to stay without booking in advance. July and August, are often peak times for travellers wanting to undertake the Inca Trail or visit the Galapagos Island and if you're planning on searching for Machu Pichu or wildlife watching then make sure you book six months in advance. Permits are issued around February every year - but it's never to soon to be put on the list. Several countries in South America are beautifully springlike between September and November. Expect wildflowers and baby animals, plus warmer temperatures. December finds popular coastal areas getting busier, whilst natural regions, such as the Pantanal and the Amazon, get the worst of the wet weather. Read up on the region you're planning to visit to find out if it can be accessed during this time; some areas are cut off, while others can be toured by boat - a magical rainforest experience.
Our South America Holidays
Our top South America Holiday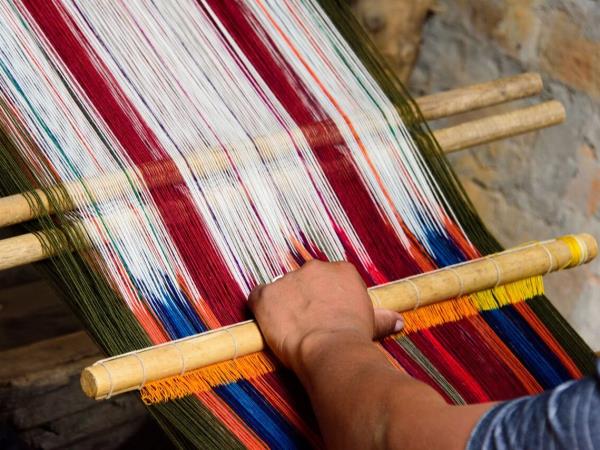 Private in-depth tour of Ecuador and The Galapagos
From
£6800

to

£7900
23 days
ex flights
Tailor made:
This trip can be tailor made throughout the year to suit your requirements
If you'd like to chat about South America or need help finding a holiday to suit you we're very happy to help.

Responsible Travel recommends
Guy Marks from our supplier Tribes Travel suggests the best time to see Brazil's wonderful wildlife:
"The Pantanal is seasonally flooded so there are islands of dry land where the wildlife concentrates. There's only one road down there so in the very wet season it's hard to access – it's certainly more difficult to see jaguars, you can't drive anywhere, and you've got to travel by canoe. You can do horse rides – canters through deep water are fantastic – but you want to go in the dry season really, from July until October.
If you want to go to the Amazon it doesn't really make much difference when you go; it's the rainforest so it rains all year. There is high water and low water, but there are advantages to both. In low water you get more walks through the forest, and at high water (Jan-May) as much as ten metres of water rise through the forest – which means you're ten metres higher into the canopy when you're in a boat. So the animals that live in the canopy are not absolutely miles away – you can see them much closer!"
Elena Larkin from our supplier Natural World Safaris is originally from Lima, and she shares her best time to visit Peru's magnificent highlands:
"For me personally, the best time to see the mountains is mid-late April, because it's after the rainy season and everything is green. But it's the end of summer, so it's still a bit warmer. My least favourite time is July and August when they are filled with local families as well as tourists - it's too crowded, and very cold. Also, if you arrive in Lima during April, it's just finishing summer - so it doesn't have the grey skies you can expect to find there for the rest of the year."
Carnival/Carnevale (Feb/Mar)
The Rio Carnival is famous but you may have more fun and feel less touristy joining Brazilian street parties in African-influenced Salvador or boho colonial Paraty, where incredible celebrations avoid Rio's hype (and price hikes). Other countries party too. In Argentina, top Carnevale spots are the colonial northern cities of Corrientes and Gualeguaychu, with parades over several weekends.