Best time to visit Vis Island

Autumn might be the best time to visit, after the summer sailors have returned to their moorings, and just in time for the grape harvest.

Thanks to its relatively remote position, Vis Island remains significantly quieter than, say, Dubrovnik or Split on the mainland,
which face large crowds in summer.
This is still the most popular time to visit the island, and you might find you have to queue for ferries in July and August – as this is the main way to reach the islands. A lot of Croatia's islands shut down to tourists over the winter; and their restaurants may close. Most holidays to Vis Island run between May and October, when everything's open. In spring you're even more likely than usual to see dolphins, as water traffic is lower. Arrive in October and you can share the spoils of the harvest.
Things to do on Vis Island
Things to do on Vis Island...
Stay with a local operator. You can book some really rewarding group activity holidays on Vis with local operators. Activities are organised for you, for you to attend at your leisure – whether that's slacklining across a flooded cave or an outdoor yoga session. Everyone gathers around the same dinner table for a home-cooked meal in the evenings. You'll get the best local advice, and you'll support a local business, even if you never muster up the courage to complete that cliff jump.
Get active. Thanks to the needs of the military in the 20th century, the island has two very good roads and you can traverse it by bike in an hour. You can climb the highest point on the island – Mount Hum –making your way through wild rosemary to the chapel on its summit, and you can swim for days in the clear, clear water. Thanks to local efforts and responsible visitors who pick up litter, Vis Island is one of the cleanest islands in the middle Mediterranean area.
Order sardines. The water around Vis is sardine central – you could say they're packed in the sea like... well, you get the picture. These silvery beauties can be thrown on a grill, baked into a robust fish pie known as a pogaca or barbecued and served with potatoes. You'll find local food in informal restaurants known as konobas. Vegetarian? No problem, our holiday operators cater for veggies with their home-cooked meals – and plenty of home-grown, pesticide-free produce will work its way onto your plate.
Things not  to do on Vis Island...
Party. It's not that you shouldn't party on Vis, but why would you? Neighbouring Hvar, with its bars and clubs, has the reputation, and the nightlife scene, to back up its status as Croatia's most up-for-it island. If you've come to Vis instead, chances are you're here to spot seals, not slam shots. The island is a centre for relaxed activity breaks – perfect for those who fancy a spot of cycling in the morning, but just want to spend the afternoon on a quiet beach. Channel Cher. Whisper it, but Mama Mia: Here We Go Again was filmed on Vis Island. It's brought a little bit of new-found fame to Vis, but understandably, local people aren't going to start hawking ABBA CDs in the marketplace in celebration. If you're going to do an impression of Cher's scene-stealing rendition of Fernando from the third act, then do it quietly. Stay above ground. Blue caves, green caves, coves where submarines hid, and a secret tunnel network left over by the Yugoslav resistance: Vis Island has a hidden underbelly. Tito's cave, where the Yugoslav leader hid during the war, sits near Mount Hum, but there are plenty of other hidden places on the island – the best thing to do is to grab a torch and book onto a tour.
Our top Vis Island Holiday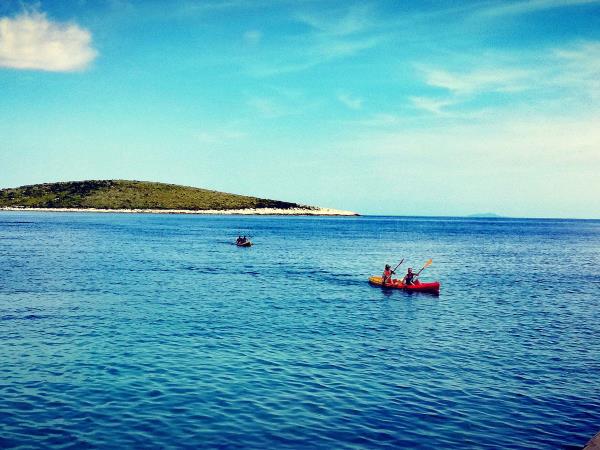 An active holiday on the beautiful island of Vis
From
€1099

to

€1699
7 days
ex flights
Tailor made:
This trip can be tailor made from 1st of May – 30th of October
If you'd like to chat about Vis Island or need help finding a holiday to suit you we're very happy to help.

Matko Vojkovic, from our specialist Vis Island holiday company Planet Vis, says:
Why go to Vis?
"I love the untouched nature. I'm an outside person and Vis has so much to see and explore. Even in my 37 years of life, I still can find places that I've never seen before. It's also very quiet. Besides crickets or maybe a pheasant, you can spend a day without hearing anything."
Best time to go
"I would say September. The sea temperature is still fine to have a swim, you can still walk around in flip-flops and during the night all you will need is a light blanket."
Xania Wear, who co-runs the Vis Island activity holidays organised by our specialist holiday company WearActive says:
Best time to go
"For warm seas, great kayaking and time to explore the beaches of the island we suggest visiting in September. September is also the month for grape harvest, so you get a constant aroma of newly fermenting grape."
Where to go on Vis
"You should always visit a vineyard and sample a glass of the famous Vugava, a white wine exclusive to Vis Island. Everyone needs to visit the beaches of the island, such as Srebrna and Stiniva. These are best explored early morning or late afternoon, away from the midday sun."
The Vis philosophy
"There is a saying on Vis, Pomalo, Pomalo, which means 'slowly, slowly'; it perfectly summarises daily life."
Tips for the beach
"Picigin is a traditional Croatian beach game that involves trying to keep a small ball in the air by tapping it with a group while standing in the sea. It's a bit like a combination of volleyball and football. There is no point system, you just try to keep the ball out of the sea for as long as possible."
At Responsible Travel, we think the best people to advise our travellers are often... other travellers. They always return from our tours with packing tips, weather reports, ideas about what to do - and opinions about what not to.

We have selected some of the most useful Vis Island travel tips that our guests have provided over the years to help you make the very most of your holiday - and the space inside your suitcase.

We had an excellent day kayaking along the south coast of Vis. It was nice and relaxed, and had some brilliant coastal scenery.

"I liked walking to the local beaches. All the local ones seemed to be stone slabs but on our boat trip we spotted some sandier ones, possibly only really accessible by boat." – Marion Fuller-Sessions

"If you're flying back immediately, then it's worth checking ferry times back from Vis to the mainland as you'll likely have time to wait in Split." – Lucy Crystal

"Ask about a military tour of the island – it was fascinating." – Karina Keane

Buy swimming shoes before you go, as most beaches are pebbles.

More about Vis Island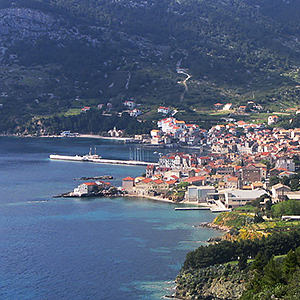 Is Croatia getting too crowded? Then jump over to Vis Island, the remotest populated island from the mainland. In 2017, Mama Mia – Here We Go Again was filmed on Vis, giving the island's beauty spots a brief moment in the spotlight. But the sudden flash of fame doesn't seem to have affected this quiet paradise one bit. Vis is for adventure and escape – you'll be having far too much fun to think about film sets. Get to know the lay of the land with our Vis Island travel guide.