Top 10 March holidays in 2024
We've sorted through our past bookings and picked out our top 10 March holidays. These are holidays that you, our adventurous travellers, have been travelling to in March over the last few years. It's exciting stuff – we've seen you set off on everything from cross country ski adventures along the Russian border to tiger watching trips in Central India. They just have one thing in common: they all do good for travellers and the places they travel to. Keep reading to discover our top 10 destinations for March.
1. Catch the Northern Lights in Lapland
Thick, powdery snow and (finally!) a decent amount of daylight hours make March one of the best times to go to Finnish Lapland. Go snowshoeing, sledding and cross country skiing, and dine at a campfire under the stars. Also, increasingly cloudless skies and the spring equinox mean one thing: more chances of seeing the Northern Lights.
2. Step it up in Cuba
Salsa season is in March, with intensive dance courses taking place in the less intensive heat. You can also try your hand at Cuban favourites son and rueda. Beyond the dance studio, explore the salsa clubs of Havana, stay in B&Bs, learn about all sides of the revolution with a local guide, and meet the tobacco farmers of Vinales.
Our top selling trip:
Cuba salsa dance holiday
See all our trips:
Cuba cultural holidays
Read more:
Cuba travel guide
3. Road-trip around Tasmania
The forests and vineyards outside your window go a brighter shade of gold when on a self drive holiday to Tasmania. March is the beginning of autumn, so you can celebrate harvest in the Derwent Valley, picnic beneath bright yellow fagus trees in Mount Field National Park, coast along the Heritage Highway, and go on bronzing bushwalks.
Our top selling trip:
Self drive tour of Tasmania
See all our trips:
Tasmania holidays
Read more:
Tasmania travel guide
If you'd like to chat about Best places to go in March or need help finding a holiday to suit you we're very happy to help.

4. Ski along the Russian border
Finland shares a vast border with Russia – and the north-east corner is a white wilderness in March. Up here, guides take you snowshoeing and cross country skiing through forests bending under the weight of snow. You'll explore an established trail and stay in huts and guesthouses, leaving wildlife sanctuaries and delicate tundra unscathed.
5. Salute the sun in Spain
Yoga in Spain falls mainly in… March. This is when you've got that winning mix of sunshine and temperatures just warm enough for an al fresco yoga practise among the olive groves. Twice-daily classes are complemented with hiking in the Valencian mountains and wellness workshops. Meals are organic and plant-based, with ingredients sourced from local farms.
Our top selling trip:
Yoga retreat in Valencia
See all our trips:
Spain wellness holidays
Read more:
Spain wellness holidays guide
6. Walk the Path of the Gods
The best bit about going to the Amalfi Coast in March is that you'll actually be able to see it. Clear viewpoints and empty beaches, an Amalfi Drive free of coaches, and sunny, stress-free day trips to Sorrento and Pompeii. The temperatures are great for hiking: try the Path of the Gods and the abandoned mills and waterfalls of Valle delle Ferriere Reserve.
Our top selling trip:
Amalfi Coast walking holiday
See all our trips:
Italy walking holidays
Read more:
Italy walking holidays guide
and
Amalfi Coast travel guide
7. Peer up at Petra on a Jordan adventure
Take a week or two to visit the mystical sites of Jordan: Petra, carved out of the rose-gold desert; the weird and wonderful rock formations of Wadi Rum; snorkelling the coral reefs of the Red Sea. You're invited to stay the night at a Bedouin camp, where you'll learn about their challenging way of life in the desert and share a meal cooked the traditional way – under the scorching sand.
8. See a wealth of wildlife in the Galapagos Islands
It's warm in the Galapagos Islands in March. It's wetter, too, but with the bonus of clearer seas ideal for diving in sea turtle waters. A tailor made trip will take you to see the first signs of the mating season for blue-footed boobies and frigate birds, who make a scene by puffing out their chests and dancing over footpaths. Year-round residents like penguins and marine iguanas are active, too.
Our top selling trip:
Galapagos cruise
See all our trips:
Galapagos Islands holidays
Read more:
Galapagos Islands travel guide
9. Track tigers in Central India
March is one of the best times to see tigers in India. Dedicated wildlife holidays give you every chance to spy these shy beasts, exploring reserves like Kanha, Bandhavgarh, Satpura and Pench by jeep, boat and foot with expert guides. However, you might find yourself falling for the other wildlife instead: leopards, bison, crocs, sloth bears and wild dogs.
Our top selling trip:
Wildlife holiday in Central India
See all our trips:
India wildlife holidays
Read more:
India wildlife guide
and
India travel guide
10. Walk & talk in the Picos de Europa
Where better to learn Spanish than in a school surrounded by the towering and little-visited Picos de Europa? The villagers are well used to newbies, guiding you through menus and shopping trips with good humour. Your teachers are also hiking guides, so you'll get to know your flor from your floresta using the wildflowers and groves around you.
More Best places to go in March articles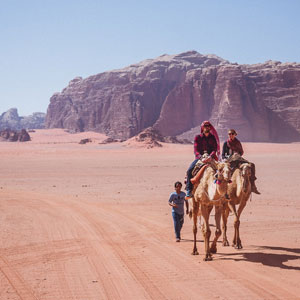 Discover the best places to go on holiday in March, whether you're after snow, tigers or hiking.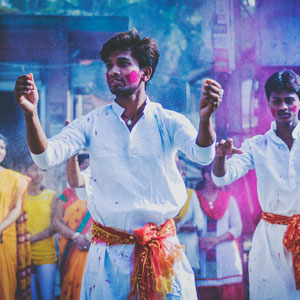 We've interviewed our partners for tips and created a map of where to go in March.