Responsible Travel's traveller interviews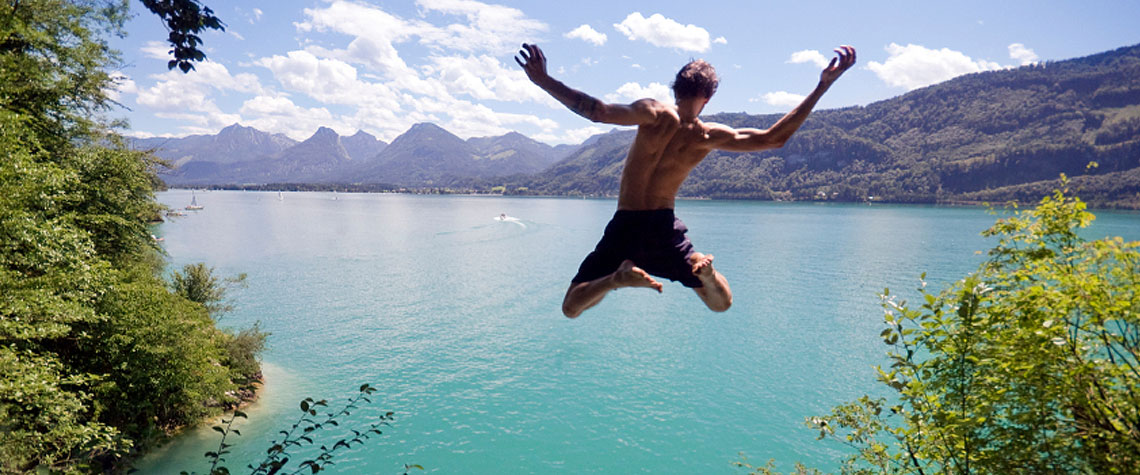 Written by Catherine Mack, one of our travel writing team and interviewers at Responsible Travel
I was slightly wary the first time I called up one of our travellers to see if they would chat to me about their holiday experience. It goes back to my summer of working in a call centre as a student. Cold calling just isn't in my skillset. However, then I realised that these lovely people had taken time to write up a thoughtful, open and honest review on our site. People love to talk about their holidays. I should know; I'm a travel writer, for goodness sake. And from the first time I picked up the phone to one of our happy holiday makers, the concept of cold calling was turned to reassuringly warm, as people told stories, expressed emotions, shared and sighed as they remembered a smell, a taste or a gesture of kindness. They were all a delight to interview, most of them just back from the holiday, with the sand still at the bottom of their suitcase, their suntans still intact and their hiking, biking or even snowshoeing muscles still well oiled. And each one dreaming and discussing where to go next.
We hope that our holidays inspire people to live their dreams and have life-enriching adventures. Such as
Alan Thomas, on a tour of South Africa
, who had an almost heart stopping moment when encountering rhinos on a walking safari:
"The guide spotted a group of white rhinos, a couple of hundred yards away. He led us towards them a bit, and when we got within 20 metres of them he got us to crouch down, and one of the rhinos detached himself from the group and came towards us. Eventually he got within five metres and was peering at us. It didn't feel very scary though, just extremely exciting."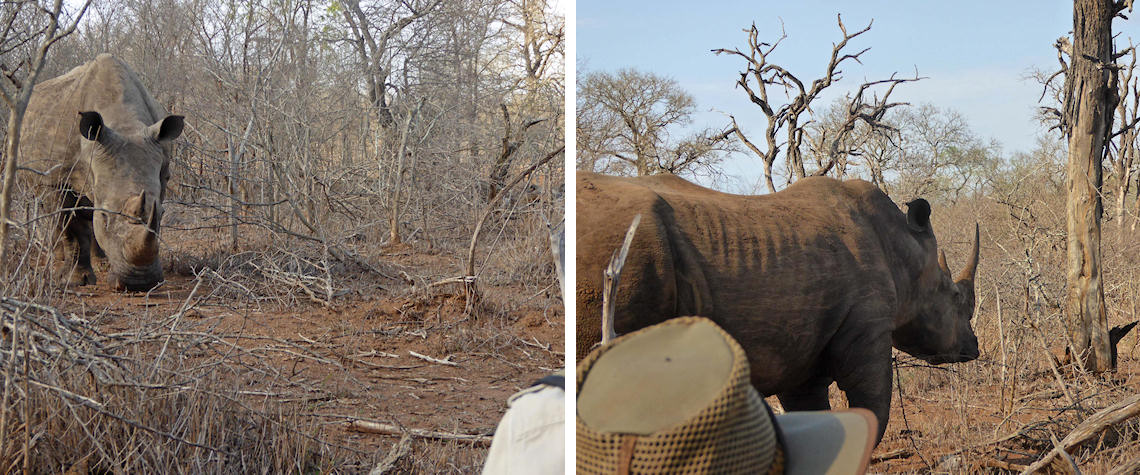 Close up to the white rhino (Photos from Alan & Jenny Thomas)
Linda Sankey, a keen independent traveller, opened up a whole new world on her first experience of travelling with a small group on in
Morocco's Anti Atlas Mountains
:
"This was a personal challenge, to get over always going away on my own, or always trying to find a friend to drag away on holiday. And it worked. And was absolutely brilliant. And so, from that point of view, it exceeded all expectations."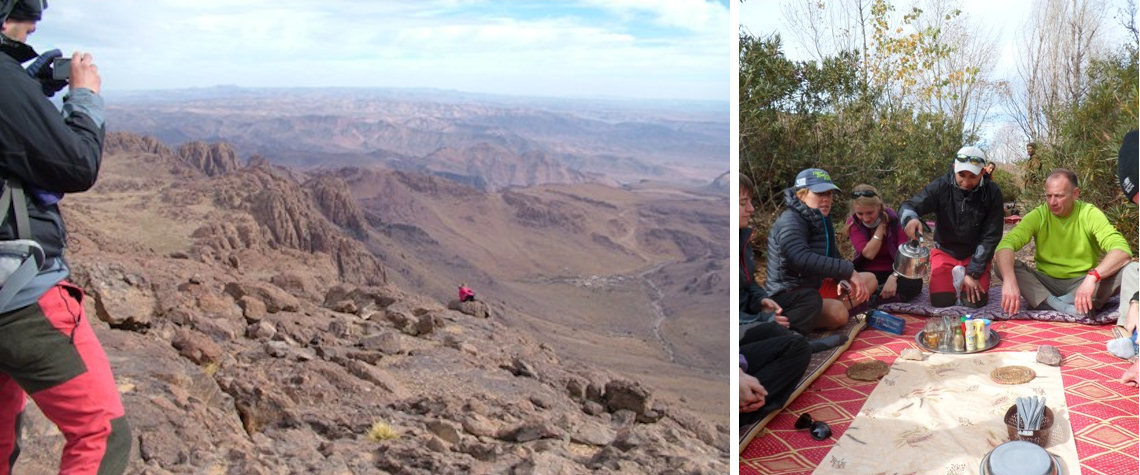 Travelling in a group (Photos by Linda Sankey)
And finally, I could have chatted all day with
Stan and Susan Hills from Miama, USA, just back from their Cuba cycling holiday
. One of those couples totally in tune with one another, finishing each other's sentences and totally overjoyed by their time in Cuba, despite being wary that they might be persona non grata there as Americans:
"I really enjoyed the fact that music and dancing broke out wherever we were. It was great fun. The sun goes down, the music starts, and the rum comes out. Automatically."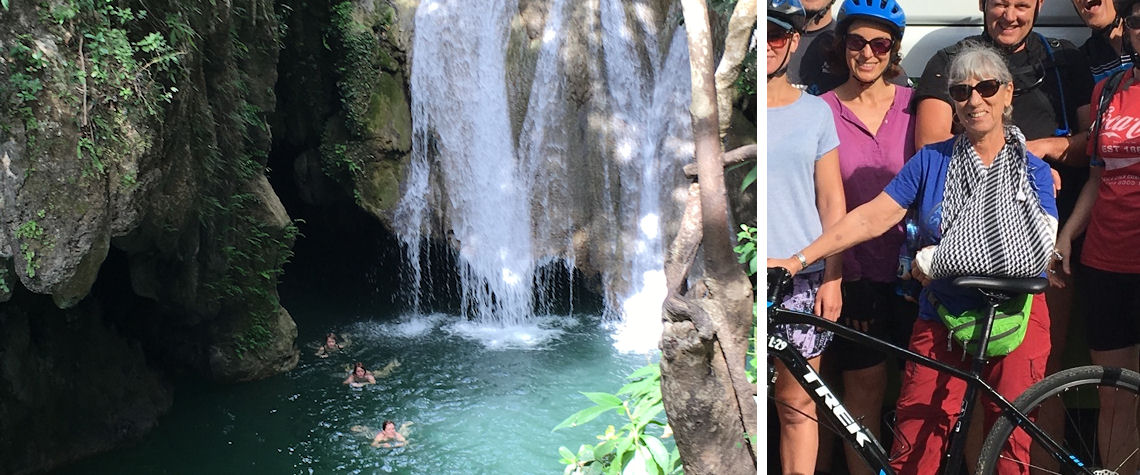 Waterfall and Susan's arm in a sling (Photos by Stan/Susan Hills)
Do click on the links to read their full interviews, full of great tips, stories, the good bits and the bad. In reading our interviews with them, we hope that their enthusiasm is infectious and that their ability to express the joie de vivre that they found on holiday inspires you to dig out your own dreams and go live them. And then if you do, when you come back, please remember that I am always at the end of a phone eager to hear more.
Read all of our traveller interviews